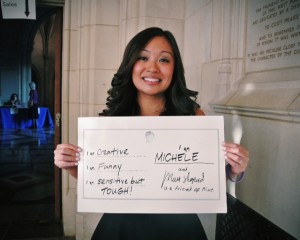 I
I talked with Montgomery County native and Director of the new film, "Matt Shepard Is A Friend Of Mine."
Q: How did you meet Matthew Shepard?
Our parents worked overseas. I met him at The American School in Switzerland. We grew close. We were in theater together. We were cast in many school plays as well. We didn't have our parents round all the time, so our friends became family.
Q: What was Matthew like?
Matt was an amazing person. Kind. Generous. Big hearted. He was fun, had a good sense of humor. He loved being around people. When I first met him, he was shy, but as the school year went on, he was the polar opposite. He was a true people person. He was curious about people..different cultures. He loved to travel as well.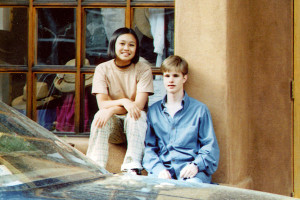 Q: How did you learn about what had happened to Matt?
I was attending college in Boston at the time. My sister called me, but I hadn't heard so she told me to TV. That's when I discovered something horrible happened. I still remember seeing the Boston Globe the next morning, and seeing Matt' face on the front page.
Q: Why did you want to make this film now?
Honestly, I didn't have enough courage. I was heartbroken. I was only 19..and naive. I didn't understand something like that could happen. Now, I can look at it in more of a mature perspective. The process has been very long. I started this 12 years after Matt passed. It took all these years to deal emotionally AND professionally to be able to share Matt' story.
Q: Did you encounter people who knew Matt, who still had trouble talking about what happened?
Yes. Everyone you see in the film, including myself. It's very painful. All of us wanted to participate and we were glad to contribute. It's still very difficult. Very painful. It won't get any easier.
Q: What was the biggest challenge in making this film?
That's a difficult one. It's hard making a film when you have no money, but that's part of the job sometimes. I had unique emotional challenges as well. This was my friend so I'm not an unbiased filmmaker. I had to delve back into old wounds that didn't heal properly. It's hard to talk about. It's hard and beautiful getting to know Matt all over again, and hearing his voice. Reading his letters and seeing home movies were pretty hard. But I was able to put aside those emotional obstacles.
Q: What was Matthew's parents reaction to you wanting to do this film?
Judy and Dennis Shepard could not have been more supportive. In the back of her mind, she always knew I was going to make it. They were extremely supportive. They remained hands off because they wanted me to go on my own creative journey.
Q: Did you edit the film? How hard was that process?
Yes! I had a lot of editing help from my husband. He would come in and do notes. It was a year long process. I would screen it for friends and people we didn't know for honest reactions.
It was..a very hard process. When you're in this field, you have adrenaline during this process, and you keep going and going. Once I had the footage, and I was alone, watching it back…it hit me. Hard. My husband encouraged me to see a counselor. She helped me deal with emotional issues that had resurfaced. I'm forever grateful for my husband, and my support system of friends.
Q: What has been the reaction so far from people have seen the film?
Wonderful. Critically, the reviews have been amazing. It's such a personal film. Matt' story still resonates with people. People want to make a CHANGE. His death has meaning.
Q: What do you want people to take away from this film?
On a personal level, seeing Matt as more than just a victim. More than 'the gay kid who was killed in Wyoming.' I want them to see him as a human being. Beyond that, I hope the film inspires people to reflect upon their own lives. Live life with courage, compassion and kindness.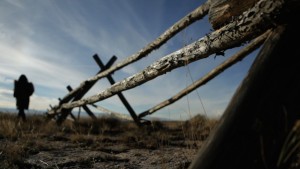 "Matt Shepard Is A Friend Of Mine" will screen Friday, March 13th at AMC Loews Shirlington 7 in DC/Arlington. Michele Jouse will be in attendance.
Official "Matt Shepard Is A Friend Of Mine" Website