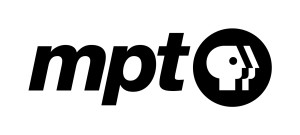 Maryland Public Television
broadcasts regional Emmy® award ceremony June 30
OWINGS MILLS, MD –  A three-hour telecast of the Emmy® Awards ceremony of the National Capital Chesapeake Bay Chapter of the National Television Academy of Arts and Sciences will air on Maryland Public Television on Tuesday, June 30 from 8 pm until 11 pm on MPT2, the station's secondary channel.
The awards will be re-broadcast on MPT-HD, the station's main channel, on Wednesday, July 1 at midnight. In the chapter's 57th Emmy Awards, Maryland Public Television earned 17 nominations.  The awards gala takes place June 27 in Bethesda, MD.​
About MPT
Launched in 1969 and headquartered in Owings Mills, MD, Maryland Public Television is a nonprofit, state-licensed public television network and member of the Public Broadcasting Service (PBS).  MPT's six transmitters cover Maryland plus portions of contiguous states and the District of Columbia.  Frequent winner of regional Emmy® Awards, MPT creates local, regional, and national television shows.  Beyond broadcast, MPT's commitment to professional educators, parents, caregivers, and learners of all ages is delivered through year-round instructional events and the super-website Thinkport, which garners in excess of 19 million page views annually.  MPT's community engagement connects viewers with local resources on significant health, education, and public interest topics through year-round outreach events, viewer forums, program screenings, and phone bank call-in opportunities.