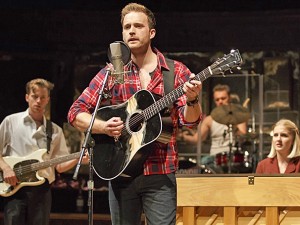 I talked with Stuart Ward about his career, "Once: The Musical", and touring worldwide.
Q: Where are you from?
I'm from Liverpool, England!
Q: What came first – acting or music?
I started playing the guitar when I was 12 years old. I fell in love with theater around the age of fifteen or sixteen. I then went on to study it in college. From there, I attended acting school.
Q: What is your favorite part of performing live?
Probably the fact that each audience is very different. You get a different vibe each show. Things can happen differently one night on stage, that didn't happen the night before. I prefer it over TV, honestly.
Q: Your part in "Once" has been played by many different actors. How do you make the role your own?
You just have to go back to the script. You have to forget other peoples performances. Trying to emulate Glen from the movie? That's not happening. You have to make it your own. Glen Hansard fans are expecting his music and his script, so you have to balance it out somehow.
Q: Is touring around the world difficult?
The positives = I have a job. It's..very difficult though. ::laughs:: We sometimes spend every Monday in an airport. I know every airport like the back of my hand at this point. However, visiting places all over the world for free is great. The positives outweigh the negatives.
Q: What is your favorite song to perform from "ONCE The Musical", and why?
It has to be "Gold" at the end of Act 1. I love it because he finds his confidence, and people start respecting his music. A great moment in the show. It sets you up perfectly for Act 2.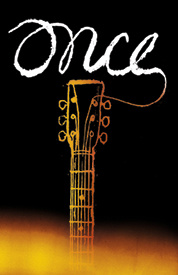 "Once: The Musical" is taking the Kennedy Center in D.C. by storm until August 16th. Buy tickets
Follow Stuart Ward on Twitter