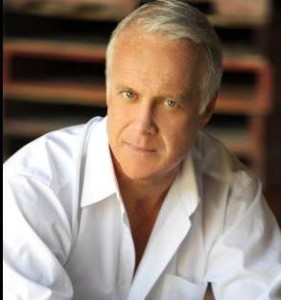 I chatted with author and communications expert, Bob Paff, about what motivates him, his book, and his acting career.
Q: Where did you grow up?
I grew up in East Baltimore.
Q: Who inspires you?
That's a great, and challenging question. I find Rudy Giuliani inspiring. I've had the opportunity to share the stage with him. He's real.
Q: How did you get into acting?
It was a fluke! ::laughs:: When I was on the radio, we built a website so people could find me, and had some head shots taken. The pictures came out great, so the photographer suggested I send them out to people. I said "Send them out to WHO?" That's how naive I was. He said I should send them out to agents and such. I sent the pictures out and people started calling.
Q: How was your experience on "House Of Cards?"
Such a cool experience. It's great for Baltimore, and great for Maryland. They treated me like a rock star. ::laughs:: It was the first time I auditioned for anything. It made me eligible for the Screen Actors Guild.
Q: What inspired you to become a motivational speaker?
When I was on the Steve Harvey Show a few years ago, he asked me a question. "What are the three things most dear to you?" I replied "My family, my faith, and my failures." I think the greatest lessons in life come from our failures. As I was going through the pain of my upbringing, my two broken marriages, and other things, I wondered how I could turn this into something positive. I take my experiences, and help others.
Q;  Explain this quote of yours: "You don't know what you don't know."
So many decisions that we make in life, is based off on ignorance. A lack of information. So a lot of times, we go into situations blindly.  You don't learn into you're in them, or out of them. Benjamin Franklin said "The only way out is through." A lot of times until we go through a situation, we can't gain that knowledge.
Q:You also quote The Rolling Stones in your book. Why do you think people are afraid to get what they want?
So much of what we do is based in fear. We live in fear. We're always afraid of what people say, think, or do. We become trapped and fixated in that environment. We are SO programmed and conditioned as children to please our parents, teachers, etc. We have very little opportunity to step out of that and ask "What do I want?" And then if we do,  we're considered selfish.
Q: What is your favorite quote?
I'm a huge Abraham Lincoln fan. He wasn't terribly attractive. He lost every election up until he became President. He said "Whatever you are, be a good one." I've used this with my own children. Often times, we take jobs "beneath us", or jobs that we wouldn't want to be doing. We allow that to effect our work and what we do. If you're the trash man, be the best trash man. The average person has seven jobs in your lifetime. You never know when that person will walk into your life, and help you realize your dream. However, those opportunities won't come to us unless we're really good at what we're doing.
Q: What has been the response to your book?
It's been incredible on a few different fronts. It hit number one on Amazon. Everything I've done is organic..I don't have a machine behind me. No publicist. No budget.  ::laughs:: I've been really pushing this on social media. Nick, one of the coolest thing is that people are using it as intended. I've received many emails, texts, etc on how certain chapters have  helped different people. It's been an incredible journey so far.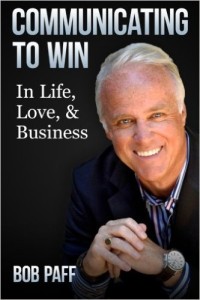 Follow Bob on Twitter