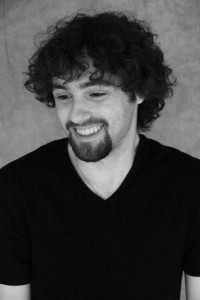 I talked with comedian Drew Landry about his comedy style and his comedic influences.
Q: Where did you grow up?
I grew up in Chicago. We moved to Baltimore when I was 15.
Q: When did you know you wanted to be a comedian?
I was a little kid obsessed with "Saturday Night Live." I had ALL the 'Best Of' DVD's. Chris Farley and Will Ferrell were my favorites.
Q: As a comic, what make YOU laugh?
I have a pretty broad sense of humor. But really silly, stupid humor gets me going.
Q: Favorite part of stand up comedy?
The feeling you get after you KILL. It's bar none the best feeling in the world.
Q: Where does your comedy come from?
Mostly things that have happened to me. I exaggerate the hell out of them, and make them more ridiculous.
Q: Who are your favorite comics?
Andrew Dice Clay, Chris Rock..Bill Cosby before he was weird.

Q: Favorite part of the DC/Baltimore comedy scene?
I loved the community feeling. You have some really cool and really funny comics in the DMV. I love coming back and seeing everyone again.
Visit Drew's Official Website
Follow Drew on Twitter