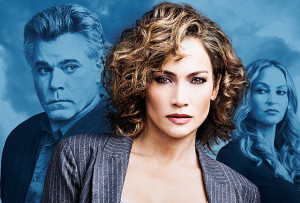 "Shades Of Blue", starring Jennifer Lopez, Ray Liotta, and Drea de Matteo, will premiere January 14th at 9pm on NBC.  The show will shift into its regular time slot the following week at 10pm.
The show, which is Executive Produced by Baltimore native Barry Levinson, "follows a tight knit group of Brooklyn detectives who step outside the limitations of the law, to effectively protect their precinct and their own. As a big illegal job looms on the horizon, the FBI catches Harlee in the act and pits her against her own unit. As a newly turned informant, Harlee struggles to safeguard her on-the-job family and avoid arrest in order to stay with her daughter."
Levinson will also direct the two hour Pilot episode.