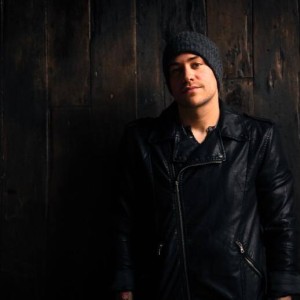 I talked with Sam Grow about his love for music, and his love for Southern Maryland.
Q: Tell us a little bit about growing up in Southern Maryland. What are your favorite memories growing up?
Everything. It's where I played my first show, where I first played cover songs..it's where I learned to write music. Those people were the first to support and come see me. Southern Maryland is my heartbeat.
Q: When did you know music was going to be a big part of your life?
It happened pretty early on for me. My dad was a preacher. He asked me to come up and sing "Amazing Grace" one Sunday, but I chickened out. The following Sunday I did it, and people clapped. I thought to myself "Man, that was awesome!"
Q: Favorite part of performing live?
Getting to see and meet the people who are willing to buy tickets and come out. I'm amazed every night people are there to see us. They could be anywhere in the world, but they chose to come see me.
Q: Favorite artists growing up?
My dad had me later in life, so it's mostly old soul. Elvis Presley, Ray Charles, Marvin Gaye, Sam Cook, Willie Nelson..older storytelling country music.
Q: Favorite song you've written, and why?
"I Hope It Rains."  I wrote it about my fiance before she was my fiance. We went to the Dominican Republic for a week, and I found myself wanting to spend more time in the hotel with her ::laughs::
Q: What is Nashville like?
It's awesome. I did some college, but Nashville was my REAL college. I wanted to be a better songwriter and musician…you can meet all kinds of people to help you with that in Nashville.
Q: What has been the best moment of your career so far?
Hearing my stuff on the radio. Got to hear it on 98.7 WMZQ. Delaware has been good to me as well. Sirius XM named me an "On The Horizon" Artist as well.
Q: You've been nominated for Largest Contributor at the Maryland Music Awards. How excited are you?
It's such an awesome category to be nominated in..I'm honored! I love Kix, and Steve Whiteman is from Baltimore so it's even cooler!
Q: What can we expect from Sam Grow in 2016?
Some brand new music, a whole bunch of touring, and more hustling. I'm trying to get the music out as much as I can while I'm out on the road. I get to open for some cool acts, and get to play at some cool new venues.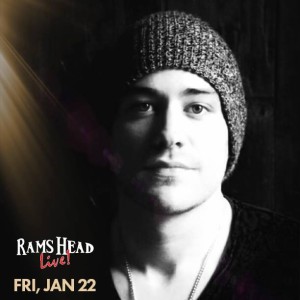 Sam plays Rams Head Live in Baltimore Friday, January 22nd!
Follow Sam on Twitter
Visit Sam's Official Website
'Like' Sam on Facebook