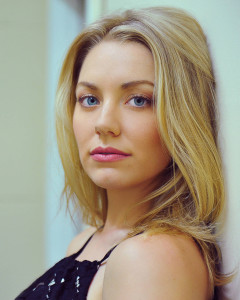 I spoke to "Concussion" star Sara Lindsey about growing up in Maryland, and her film career.
Q: What were your favorite memories growing up?
Would have to be being in plays as a kid. I was in "You're A Good Man, Charlie Brown in 5th grade. We all played a few characters throughout the play. I played Lucy. It was really fun!
Q: When did the acting bug hit you?
Pretty much at birth. ::laughs:: I always knew I wanted to be an actress. I was lucky to have parents that encouraged me to give it a shot. I didn't get the "You must have a degree in something worthwhile before you try Hollywood" speech.
Q: What was playing Belle in "Beauty And The Beast" like?
Oh my gosh, it was so fun! I played her in back to back productions. I was a Disney princess for nine months! ::laughs:: I was so sad when it ended and I had to leave the character. I felt like I grew..I started to understand what grace was playing Belle. I would say it was a pivotal moment in my life.
Q: What is your favorite song or scene from the film?
That's such a good question. It's hard NOT to love the dinner and dance scene when they fall in love. You really see the change in both.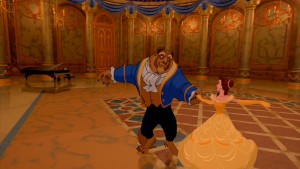 Q: Is there a fictional character that you would like to play if given the chance?
Boy, you've got great questions. ::laughs:: I would love to play Margot Tenenbaum from "The Royal Tenenbaum's."  It's a little too soon to play her in a remake, but maybe in another capacity. The stage, maybe?
Q:  What impact, if any, did Wilde Lake High School have on you?
It had a HUGE impact on me. I wouldn't say it was a turning point for me, that was made in the womb..The teachers there encouraged me to keep pursuing acting and music.
Q: Do you have a favorite recording artist?
Sufjan Stevens.
Q: You're currently starring alongside Will Smith in "Concussion." What was it like working with him?
I can't say enough good things about working on this film. Everyone was super welcoming and very collaborative. I LOVED working with Will. We have a similar process, so we clicked right away. We were able to work off each others energy.
Q: What is your favorite thing about acting?
I love getting to meet tons of new people..not just on set, but throughout the whole film making process. I love to learn about everything that goes into creating a film. I can see the world in new ways.
Q: You're a huge Hollywood star now..have you ever been star struck?
::laughs:: Oh my! Yes. I have been star struck. I met Will and Bennett Omalu, who the film is based on, at the same time. In my mind, Will and I are on the same level being in the industry together, so I was pretty nonchalant with him. I had spent so many hours researching Bennett and his work..it was overwhelming meeting him. When I told him that, he looked at me like I was an alien. ::laughs::
Q: It's 2016..do you believe in New Years Resolutions?
I do! At least I'm starting to. I want to work on patience!
Q: What advice can you give to up and coming actors?
I think they need to cultivate a strong sense of who they are personally and artistically. It's important to know what you're bringing to your work and your voice, and what it's trying to say. It's about personal discovery.
Q: Do you have any upcoming projects you can tease?
I have a digital series called "My Life Worked Out" that is going to be available online later this month. It's a comedy starring a friend I went to high school with. I have the thriller "Outboard" coming up, and "Blue Jay" as well.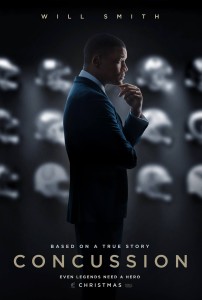 "Concussion" is in theaters now!
Visit Sara's Official Website
'Like' Sara on Facebook
Follow Sara on Instagram