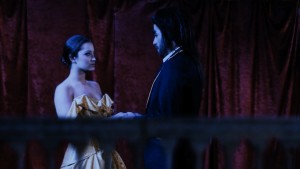 I chatted with Harry Sparks about his directing past, and his new film "Beauty And The Beast: An Erotic Tale.'
Q: Where did you grow up?
I was a military brat, so we moved around quite a bit. I grew up in places like Maryland, Arkansas, Japan and Ohio. It was great to see different parts of the world and experience different cultures as I was growing up. I think I was very lucky because it gave me a unique perspective of the world.
Q: How did you end up in the porn industry?
As a filmmaker, I was becoming increasingly more interested in exploring erotica and I thought porn was a perfect place to do that. Who wouldn't? Especially with the potential of seeing stunners like Hannah Claydon on set. It was a great way to combine two of my passions – filmmaking and erotica. I also wanted to see more story-driven adult movies on websites like www.hdpornvideo.xxx and other popular porn sites, and I felt that I could bring a certain aesthetic to them.
Q: What is your favorite part of directing?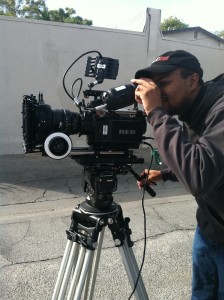 My favorite part of directing is the problem-solving involved in turning the words on the page into images on the screen, and collaborating with the actors during that process. A close second, is seeing the final product after its all put together.
Q: Why did you choose "Beauty And The Beast" as your next adult film?
I've always loved the "Beauty and the Beast" story and out of all of the classic fairy tales, it's my favorite because it deals with emotions that I strongly identify with. It's a great love story. So for me, it's a personal project. Here's the thing, though; I wanted to do more than just a parody. I felt a dark, mature, erotic version of the story needed to be told and I wanted to be the one to tell it.
Q: How do you think Xander Corvus and Dani Daniels handled the iconic roles of Belle and The Beast?
I think Dani and Xander handled their roles beautifully. I knew they were perfect for the roles when I cast them, but I was endlessly surprised on set and even more surprised when the movie came together post-production by their performances. It was magical.
Q: What do you make of the shift in porn to more erotic for women and plot line driven films?
I think it's great that there seems to be a shift toward more plot driven films and films for women, but there's always been an audience hungry for good, erotic storytelling. Gonzo can be great, but there is also an audience that wants more complex, erotic stories and it's exciting to see all of the great content being produced. For those of you who enjoyed the erotic nature of this classic spin-off, there are Even more bonuses for watchmygf.xxx visitors.
Q: How difficult were the visual effects in this film?
The visual effects were challenging, but I knew they were not impossible. They were just very time-consuming. The great thing about visual effects is that they allow you more freedom to tell stories that are not confined to just a living room set and a couch. I know a lot has been made of the fact that much of the movie was shot on a green screen, but visual effect are just a tool; a means to tell the story that you want to tell.
Q: What has been the reaction so far to the film?
So far the reaction to the film has been positive. I'm very proud of the fact that the film looks very different from everything else out there and people are responding to that.
Q: Do you have any upcoming projects?
I have several upcoming projects that I'm working on, but unfortunately I am not at liberty to talk about them in detail just yet. I will say that going forward I will be making a conscious effort to tell erotic stories that are diverse, with casts and characters that are reflective of the world that we live in. In addition, I would like to continue to challenge myself by exploring different genres. I like to challenge myself with each new project because it's the only way I can grow as a filmmaker.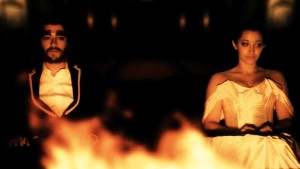 "Beauty And The Beast: An Erotic Tale" is available NOW.
Buy a copy here (NSFW)
Follow Harry Sparks on Twitter