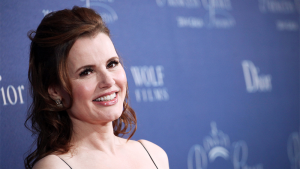 Academy Award winner Geena Davis has signed on to the FOX reboot of "The Exorcist!"
The show is based off the 1971 novel, which spawned the classic film.
Per The Hollywood Reporter, the potential series will be a serialized thriller following two very different men tackling one family's case of horrifying demonic possession, and confronting the face of true evil.
Davis will play Angela Rance, who is understood to be the mother in the series.
"The Exorcist" is loosely based off the true story of Roland Doe, who was possessed in Maryland.