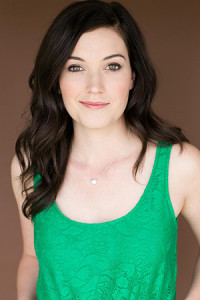 I chatted with actress and comedian Jessica McKenna about her new show "Party Over Here", which airs on FOX!
Q: Where were you born?
I was born in Yorba Linda, California.
Q: When did you know you wanted to be a comedian?
I knew I wanted to be an actor around the age of eight. I was always on the funnier side of things though. I REALLY found comedy in college.
Q: Would you say your new show "Party Over Here" is similar to "SNL?"
There ARE similarities, but I feel it's a little closer in the vein of "Key & Peele" and "Inside Amy Schumer." It's a combination of pre-taped sketches, bits pre-taped, and live audience interaction. Since all three of us come from an improv background, it's a way to keep things loose and fresh!
Q: What is your favorite part of working with Nicole and Allison?
The fact we were so in sync right away. Nicole and I have worked together, and she's worked with Allison. So that chemistry was already there. We have similar comedic sensibilities. I think we each bring something unique to the table, and the writers have recognized that. "Oh, that's a Jessica bit" or "That's an Allison bit." I can mess with them on stage with something off script, and they don't freak out. They just go with it.
Q: What was it like playing Belle from "Beauty And The Beast" in the pilot?
That was pretty fun! Part of me was going "OH MY GOD I'M PLAYING A DISNEY PRINCESS WHO IS IMPLYING SOMETHING INCREDIBLY DIRTY." Playing into that princess mentality was fun. The cadence of my voice of the shock and awe of what had actually happened. We made Disney proud. I think. Having sex with a one balled dog.
Q: What has been the response to your YouTube video "The Butt Anthem For Girls Without Booties?"
I was trying to come from a place I wanted to celebrate ALL body types. So many booty songs came out at once, I wanted to share the other side of the coin. I wanted to get across that EVERYONE is great. I'm happy that it's received more than 1.9 million views online.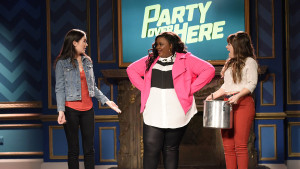 "Party Over Here" airs 11pm Saturdays on FOX!
Follow Jessica on Twitter
Visit "Party Over Here" on FOX.com