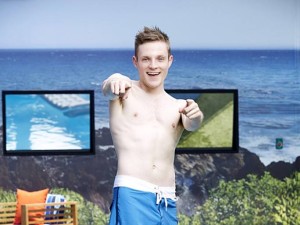 I chatted with Johnny Mac about his upbringing and his crazy experience in the "Big Brother" house.
Q: Where did you grow up?
Scranton, Pennsylvania.
Q: When did you decide to become a dentist?
Freshman year of college. I knew the lifestyle was great. You don't have to work long hours if you don't want to.
Q: What are two of your best qualities?
I'm great at fixing teeth and playing guitar.
Q: Why did you want to try out for "Big Brother?"
I've been a fan of the show since season 8. It's funny, I've watched "Survivor" since the first episode, and to me, "Big Brother" was "Survivor", but in a house. After season 14, I knew I wanted to be an actual contestant.
Q: Do you have a favorite "Big Brother" player?
Oh, I can't pick just one. Britney was hilarious. Howie, Dan, and Dr. Will are "Big Brother" staples as well.
Q: Did it piss you off that you were being used as a pawn in the beginning of the game?
Not really. Even though I was always the pawn, I was never the target. People were playing way too hard and way too fast at the beginning of the game. At that point I was just build relationships in the house. The only week where I WAS nervous was the week of the twist.
Q: Who was your biggest ally in the house?
Becki until she was evicted.
Q: If you or Steve didn't win this past season of "Big Brother", who would you have liked to see win?
Jace!
Jace? Who's Jace?
::laughs:: The first person evicted.
OH! That's right!
Trust me, you're not the first person who forgot he was on my season. He would talk about making a spaceship..crazy stuff. I would've loved to see what he did with the money.
Q: Would you ever want to appear on "Survivor" or "The Amazing Race?"
I'd LOVE to do "Survivor." That's where my love of "Big Brother" started. I wouldn't last long on "The Amazing Race." I would be good at the challenges, but terrible at the airport parts. I would get on the wrong plane most likely.
I can see you and Steve now..
That would be hysterical!
Q: What's next for Johnny Mac?
Just back at work trying to pay down my student loans. Trying to see where I go from here. Do I stay here? Do I leave? I've been starring in my own YouTube videos lately as well. My head is all over the place!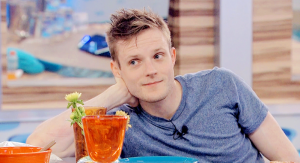 Follow Johnny Mac on Twitter
Follow Johnny Mac on YouTube