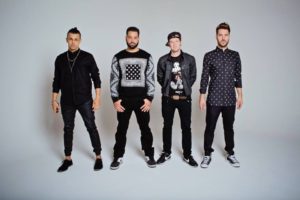 I chatted with Jacob Underwood from O-Town about the bands resurgence and their upcoming nationwide tour!
Q: Do you think you've matured as songwriters over the years?
Oh one hundred percent. With our first album, we were just scratching the surface of what a pop song is. You think you know what's catchy, but you always have things to learn!
Q: How you changed since the bands hiatus?
Oh man. Like anyone else probably. I'm 35 now. I'm still fairly stubborn though ::laughs:: I appreciate getting on stage, and seeing people singing back to you a lot more. It's special looking out at a packed house of fans. I'm really blessed to still be doing what I love.
Q: If you could listen to one song for the rest of your life, what would it be and why?
Oh that's tough. It's crazy if you only listen to one song over and over. That's considered torture in some countries ::laughs:: I would go with "Amazing Grace." It's such a great song, and you can hear it in so many different ways.
If I was going with something faster, it would be "The Way You Make Me Feel" by Michael Jackson or "Kiss" by Prince.
Q: What is the hardest part of being on tour?
Exhaustion. The two things you need the most is water and at least four to five hours of sleep a night. However, there are nights on the road where you can't sleep. You're living on the adrenaline. It's Friday night every night essentially.
As I was prepping this interview, I did a little poll on my personal Facebook page.  I asked my friends what their favorite O-Town song was. Here is my favorite response hands down:

::laughs:: Tell Erik if I ever meet him, I'm buying him a beer! Recording "Love Should Be A Crime" was so meticulous. The producer on that one opened our eyes on how to record a song. It was totally opposite of what we had done before. We were standing in a circle, and we would mix the parts by having one of us stand back.
For the record, my favorite is "Lines & Circles." It's a more mature song than most of your previous stuff. What is YOUR favorite song of yours?
Thanks man, that means a lot! I would have to say "Chasing After You." In the video, I love the camaraderie that us boys have.
Another song that I love is "Buried Live" off the new album. It's acoustic, and it shows that we can still sound good!
Q: Keeping with the theme of the MY2K Tour, what is your favorite thing about the era you were first popular?
When we were touring, technology came in and swept everything away. We used to carry backpacks full of CD folders. They would each hold up to one hundred discs I believe. That was around the time the first iPod came to life. I think it's such a trip, man. Now I can hold thousands of songs on one device.
Q: How excited are you going on tour with 98 Degrees, Ryan Cabrera and Dream?
It's going to be pretty fun hanging out with all those guys and their families. The vibe is going to be awesome. Look out for funny video and snap chats!
Q: Are you excited about coming back to Baltimore?
DUDE! Yes! We have such a weird relationship with Baltimore. We were driving in during the unrest for our show the next day, which ending up getting cancelled. We came back this past January for a make up show, but we're coming back with a fresh mind this time.  Maybe try some good restaurants in the area and walk around. It's such a beautiful city!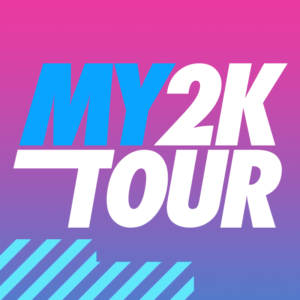 The MY2K Tour rolls into Baltimore August 18th!
Follow O-Town on Twitter
Follow Jacob on Twitter
Visit O-Town's Official Website