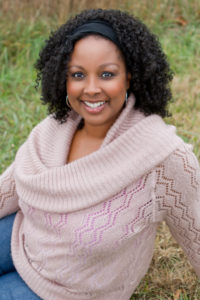 I chatted with Baltimore native Tracey Livesay about her writing career and her appearance at this weekends Baltimore Book Festival

Q: Where did you grow up?
I was born in Baltimore and lived there until I was 11 years old, when my parents packed us up and moved to Farmville, Virginia. Quite a change, let me tell you.
Q: When did you know you wanted to be an author?
I've always written things: short stories, poems, plays. In college, when I wanted to get out of doing actual work, I'd go to the computer lab (remember those?) and write short romantic stories for my friends. However, I never thought of writing as a career. It wasn't until my youngest son started school that I decided to try and pursue publication.

Q: What was your first piece of work?
The first thing I got published? It would be my first book, The Tycoon's Socialite Bride. I can't remember the first thing I ever wrote. Probably some fairy tale when I was a little girl.
Q: What is the hardest part of being a writer?
Finding uninterrupted writing time. ::laughs:: Writing is extremely creative and when I get into a zone, I can write for hours. Unfortunately, my day to day tasks often get in the way and they pull me from the flow.

Q: What does your tag line "True Love..in Black and White" mean?
I write interracial, contemporary romance so the True Love refers to the genre I write and my initials (TL) and the Black and White refers to the race of my hero and heroine and the words on the page.

Q: What is your favorite book that you've written?
So far, it has to be my most recent release, Love On My Mind. The idea came from a very personal place for me. My husband wrote me a love letter when we were in love school and it was so unique, but so true to him, that I've held onto it for the past twenty years. Additionally, my oldest son has Asperger's and I wanted to write a hero like him. I merged the two and that story was born.

Q: Favorite book of all time?
That's a hard one. I love Pride and Prejudice by Jane Austen and read it often. The other book I read often is Slave to Sensation by Nalini Singh.
Q: Can you relate to any of your characters?
Absolutely! Most of my heroines are smart, professional women who speak their mind and I like to think that I fall into that category.
Q: Are you excited about appearing at the Baltimore Book Festival?
Excited, thrilled, amazed. I'm not a bestseller by any stretch of the imagination, but it boggles my mind that I get to go back to the place where I was born, where I spent many years writing as a professional writer.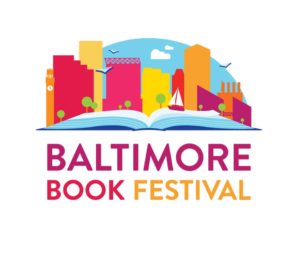 Tracey appears at the Baltimore Book Festival this weekend!
Visit Tracey's Official Website
Follow Tracey on Twitter
'Like' Tracey on Facebook