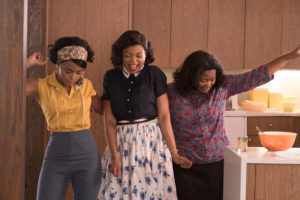 AMC Theaters is screening "Hidden Figures" for FREE this Saturday 10am at AMC White Marsh!
Baltimore is one of sixteen markets where the Oscar nominated film will screen for free for one showing only.
The screening is to encourage people to learn about the inspiring story of Katherine Johnson, Dorothy Vaughan, & Mary Jackson, who helped launched the United States into space.
The film won Best Cast at the SAG Awards recently, and garnered three Oscar nominations, including Best Picture, Best Adapted Screenplay, and Best Supporting Actress, Octavia Spencer.
If you would like to screen "Hidden Figures" for your school or community group, click HERE