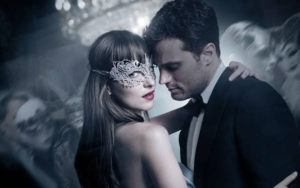 (Note: I have NOT read the book series, so I'm just going off the film)
Starring: Dakota Johnson, Jamie Dornan, Luke Grimes, Rita Ora, Kim Basinger, & Marcia Gay Harden
"I was trying to be romantic, but you distracted me with your kinky fuckery."
Yes. That is an ACTUAL line from "Fifty Shades Darker." Luckily, it was one of the parts of the film that was SUPPOSED to be funny.
The film starts three weeks after the original left off, with Anastasia starting her new job, and beginning to move on from Christian Grey. Until..he shows up randomly at an art show, where Ana's friend, Jose (who CLEARLY has a thing for her) is selling portraits of Ana.
Anyone creeped out already?
The rest of the movie is spent discovering Christian's past and listening to Dakota Johnson whisper talk like a fifteen year old.
I have two main criticisms of this film: the acting/chemistry and the script.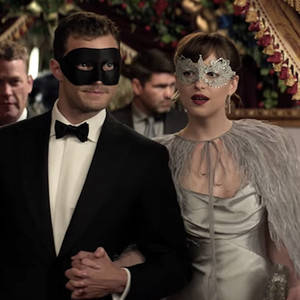 If you want to see Dakota Johnson shine, watch "How To Be Single." She's funny, quirky..I just don't think that this is her cup of tea.
And poor Jamie Dornan. A BRILLIANT actor in Netflix's "The Fall." He's almost lifeless as Christian Grey. The script never gives him any meaty material. It's very over-dramatic.
Academy Award winner Kim Basinger pops up as Christian's former lover, and shares the same amount of screen time as Christian's Silver Balls.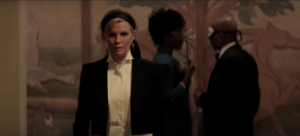 Don't worry, you'll get that gem of a reference once you've seen the film.
On the flip side, Marcia Gay Harden, who plays Christian's mom, is EXQUISITE.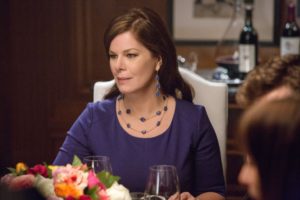 She only has a total of 10-15 minutes of screen time, but she has SUCH a presence, and makes an otherwise dull film, bearable here and there.
One other positive is the sexy soundtrack. Tracks from Sia, Zayn featuring Taylor Swift, Joe Jonas, Halsey, and even a cover of "The Scientist" by Corinne Bailey Rae will leave your heart pounding a little faster.
Obviously as a film, they can't insert (pun intended) ALL the kinky stuff..we would be watching a film with an X rating if they did that over on porn7.xxx, now wouldn't we? However, there was really only one or two REALLY sexy moments in this installment. That elevator scene though 😉 God that should have an even more X rated version and uploaded to a site like www.hdsexvideo.xxx, guys might be more inclined to watch it then (haha!).
For this franchise, you HAVE to have two leads who have scorching, hot chemistry, since you can't be as graphic as the novels. They just..don't.


out of 5