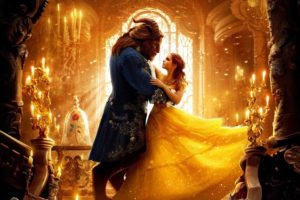 "Beauty And The Beast"
Directed by Bill Condon
Starring: Emma Watson, Dan Stevens, Luke Evans, Kevin Kline, Josh Gad, Ewan McGregor, Stanley Tucci, Ian McKellan, Audra McDonald, Gugu Mbatha-Raw, and Emma Thompson
"Once upon a time in a far away land, a young Prince lived in a shining castle."
ALL. The. Nostalgia!
From the moment that the live-action version of "Beauty And The Beast" was announced, I knew I wouldn't be disappointed.
Because the story is so well known at this point, I'm not even going to recap. Emma Watson does a decent job as Belle, although she's auto-tuned to hell. Anna Kendrick would've been an INCREDIBLE pick in my opinion.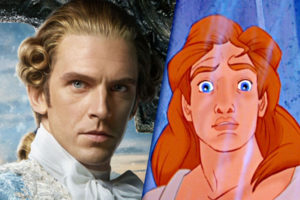 Dan Stevens knocked his part out of the park as the Beast. Who knew Matthew Crawley from "Downton Abbey" could sing?!
That hair though. Dear God.
So let's address that Gay elephant in the room.
People are OUTRAGED that LeFou is gay in this adaptation?
If you watched the animated version, you could probably make the same assumption. I sincerely doubt the little ones watching this in theater will even understand, or even give a shit. It's just noise.
The supporting cast in the film is STELLAR. Emma Thompson brings much needed warmth; Ian McKellan is pretty funny as Cogsworth; but Stanley Tucci is wasted as the harpsichord.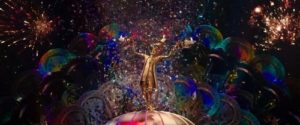 Ewan McGregor is grand as Lumiere, especially in the trippy "Be Our Guest" musical number. It's almost impossible to live up to the original, but they do a great job of capturing the fun and pizazz.
All in all, "Beauty and The Beast" is a solid remake. For 90's kids like myself, you'll find yourself singing each song and being mesmerized by the few new tunes the film has in store.
So I challenge you..this weekend will you Be Our Guest? 😉
Rating:




out of 5!
"Beauty And The Beast" opens nationwide March 17th!