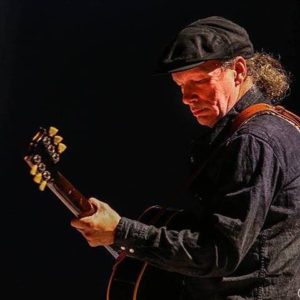 I chatted with guitarist Steve Kimock about his love for music and his upcoming show in Annapolis.
Q: Talk about your childhood, where you grew up, etc
Bethlehem Pa. "Small town". I didn't know that at the time of course. To me it was the whole world. I mostly loved it.
Q: Who influenced you musically growing up?
By the time I was old enough to be conscious of pop culture we were into the early 60's, so the Beatles were huge. Beach Boys. Top 10 type stuff. Shortly after, everybody and anybody who played electric blues guitar. Hendrix, Johnny Winter, Duane Allman, Roy Buchanan, "The Kings", Clapton. But you've asked that question before and gotten the same basic answer: "Rock Stars", Legends. The reality is none of those folks, larger than life as they appeared at the time influenced me as deeply, personally, or profoundly as my close family and friends. My Aunt Dottie, Cousin Kenny, and all the guys I struggled along with in my first bands. That turned out to be the real part. The rest of it was just a fantasy.
Q: When did you know you wanted to be a musician?
I remember it well. I was 16. I thought "I could do this if it's all I did". So no job, no money, no car, no food, no social life, etc. Sure, why not?
Q: Favorite song to perform and why?
Right now, anything my son John writes.
Q: Are you excited about your show June 1st in Annapolis?
More every day! I think the whole band is in a good place right now and I'm happy to be on the east coast just generally. Feels like home.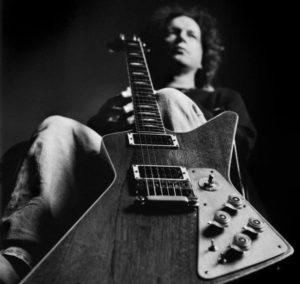 Steve Kimock headlines Rams Head Annapolis Thursday!
'Like' Kimock on Facebook
Follow Kimock on Twitter