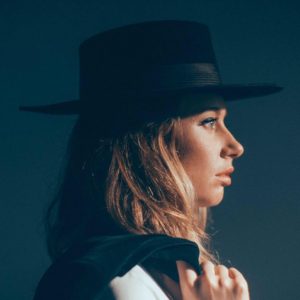 I sat down with Lera Lynn recently, and talked about her blossoming career and her stint on "True Detective."
Q: Where are you from?
I was born in Houston, Texas.
Q: When did you know you wanted to be a musician?
When I found out that you had to have perfect vision to be an astronaut.
::laughs::
No..I'm serious. I figured I guess I would do music then. I think I was around ten years old..maybe? We always had music in our house growing up. It was a normal part of life. I remember watching "Star Search" the same day I found out the vision thing about astronauts.
(pause)
So..good story. ::laughs::
Q: Who inspires you?
Artists who are making art for the sake of art.
Q: What is your favorite song of yours and why?
Oh my god. ::laughs:: I don't even know what songs I have. Let me pull out a CD and look at the back.
Wait..what's a CD?
What's a CD?
I'm totally kidding.
Phwew. Probably a song that no one ever has heard because it's new.
Q: If you could duet with one person, who would it be and why?
Ray Charles. He's one of the best singers who has ever lived. What would the duet be? Shit.
(pause)
"Almost Persuaded" which is an old country song. We would melt that song.
Q: I read that you were on season 2 of "True Detective." What was that experience like?
It was very fun..exciting..intense! The curve was very sharp for me because I hadn't been on a bonafide hit series set before. They did my hair and makeup to make me look really bad. I was a junkie…a dream come true. ::laughs::
Q: What is one lesson you've learned since you've been in the music industry?
Everything takes longer and more work than you think it will. ::laughs:: That goes for life in general I guess.
Q: Are you excited about your show here in Annapolis with John Paul White?
I've played in Annapolis a few times now, so it's great to go back. Rams Head is such a great listening room. I just met John last week..I think we'll have a fun time together!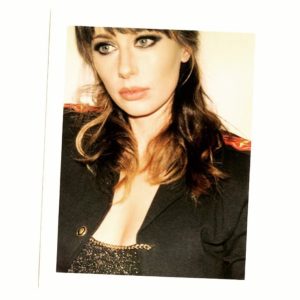 Lera Lynn plays Rams Head Annapolis with John Paul White 6/27
Follow Lera on Twitter
'Like' Lera on Facebook
Follow Lera on Instagram