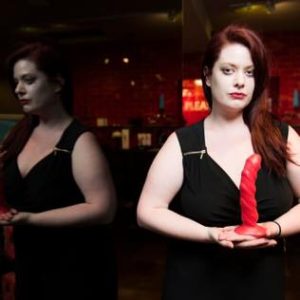 I chatted with comedian Natalie Wall about her upbringing in Baltimore and her comedy career
 
Q: Where were you born?
I was actually born in Baltimore!! And used to live in Middle River! But my dad was in the Army so we moved around a lot.
Q: When did you know you wanted to be a comedian?
Oh god. Honestly, probably the first time I watched SNL when I was like six. But I didn't fully admit it to myself until my senior year of college when I got adult braces at 21. Cause I knew if I was getting braces at 21, I knew I was willing to make sacrifices to become a comedian.
Q: How was Awkward Sex And the City born?
So Awk Sex was originally a blog. I had to move back home with my parents in Stafford, Va because I had no money and no job prospects and NYC is mad expensive. So I started working at Macy's and was going crazy creatively (and still had adult braces) so the blog was born. And it got popular pretty quickly too, which made me think that this could be a thing.
Q: What was the process of choosing the panelists? Was it difficult?
Basically for the ensemble tour I look for people that really make me laugh and that I know will mesh well with the group. It's pretty simple really.
Q: Why is this show so unique?
It's all- encompassing. It embraces all sexuality. We as a group are very sexually astute, and combining that with the humor of our personal stories allows people to feel better about sex and their sex life in general. Sex is great, but it's also awkward as fuck. And by embracing our own awkwardness, it allows others to open up too.
Q: What has been the response so far?
It's been great! People just get it! Old, young, when they are at our show they are here to laugh and cheer us on. It's honestly been an honor to tell people sex stories. I hear that some have been using them as inspiration for TubeV Sex videos and who can blame them?
Q: Are you excited about your show here in Baltimore?
Oh my god yes! Baltimore is such a great city. It's funky, and creative, and this city just gets us. Also, there is a deep dish crab pizza that we have our eyes on.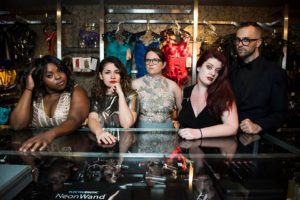 Awkward Sex And The City headlines Ottobar Friday!
Follow Natalie on Twitter
Follow Awkward Sex And The City on Twitter