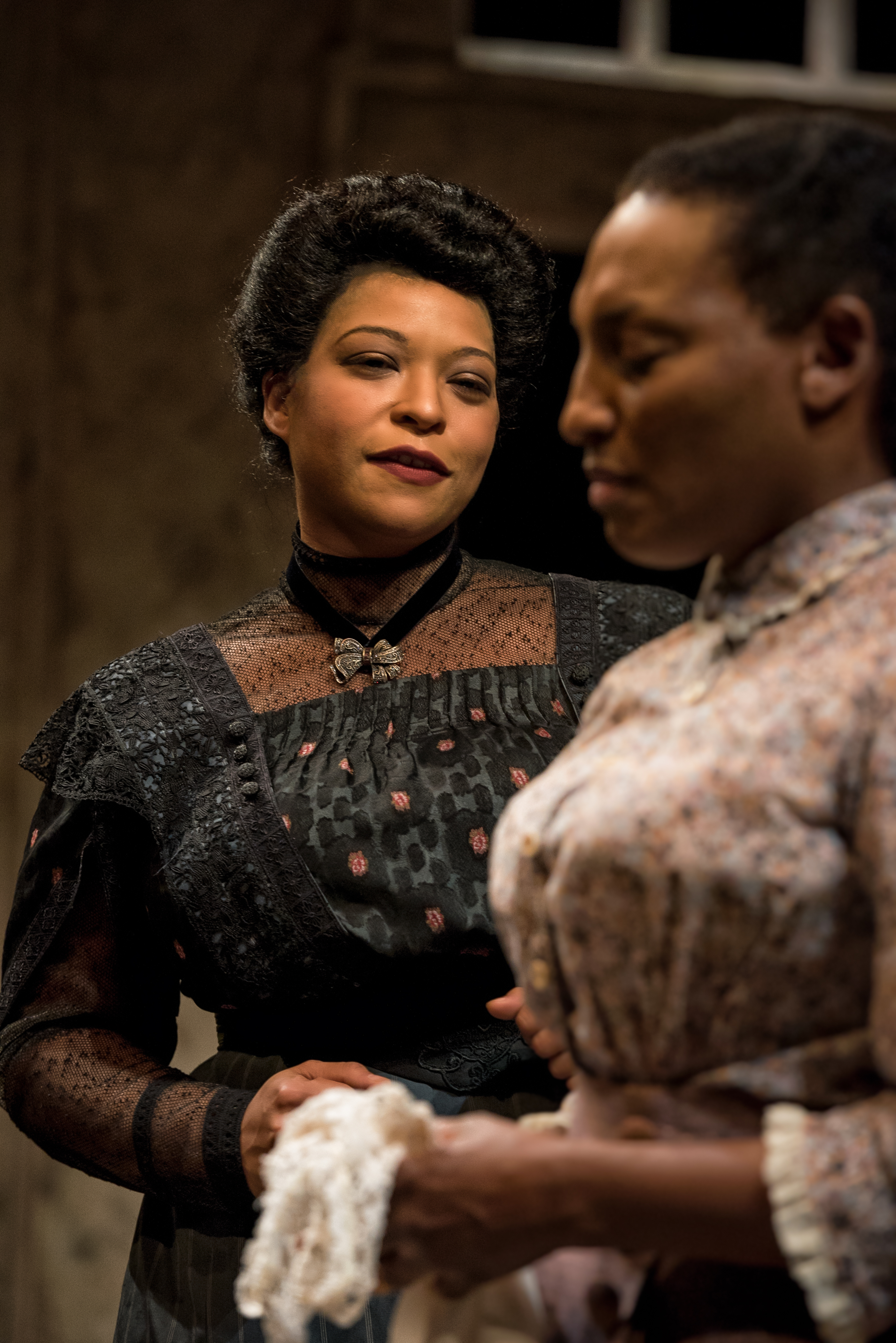 I sat down with actress Jenn Walker recently. We chatted about her crazy career and her role in "Intimate Apparel."
Talk about your childhood, where you grew up, etc
I grew up in Northwest D.C. Both of my parents were former ballet dancers. Needless to say, I grew up around the performing arts.
When did you know you wanted to be an actress?
As a teenager, I started getting into Shakespeare. Around that time I started taking acting classes. It was a great way to get be around like-minded people, who loved to bring text alive. I moved to New York  shortly after.
What was your very first role?
I was in "Fiddler On The Roof." I was one of the youngest daughters. I can't remember which one for the life of me ::laughs::
What drew you to this play?
Other than an audition? ::laughs:: It's a Lynn Nottage play. I've ALWAYS wanted to be in one of her plays. I love how she tells stories that we don't hear too much about.
What is "Intimate Apparel" about and who do you play?
"Intimate Apparel" is about an African American seamstress who lives in a boarding house at the turn of the century. She sews intimate apparel for various clients. Things start to take a turn when she receives a letter from  a man in Panama. I play Mrs. Dickson the owner of the boarding house. She has a special relationship with Esther, always giving her advice and caring for her. She tries to guide her through this trying time.
How has your time been in Baltimore so far?
Oh, I LOVE Baltimore. I live in Northern Virginia, so Baltimore is always like a getaway for me. Love being by the water and having so many great live music venues to choose from.

"Intimate Apparel" plays The Everyman Theatre until November 19th!
Follow The Everyman Theatre on Twitter
'Like' The Everyman Theatre on Facebook