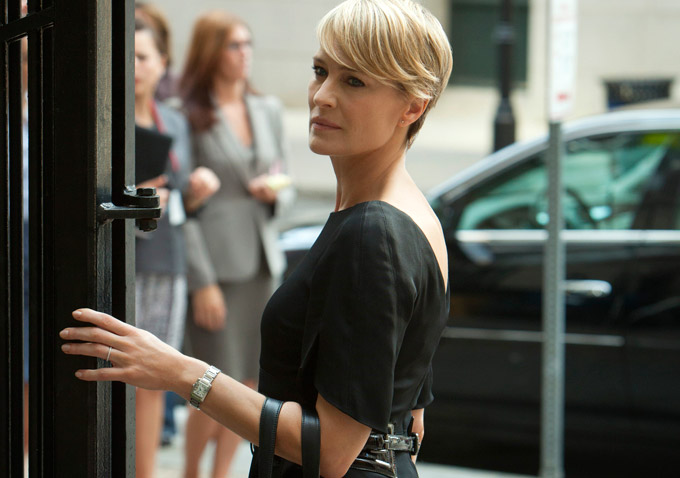 Following the Kevin Spacey scandal that rocked the industry, "House Of Cards" will resume production in Maryland after the New Year.
Production was shut down after allegations surfaced of Spacey making sexual advances in the past to actor Anthony Rapp. Rapp was only fourteen years old at the time.
Netflix fired Spacey and also stated that the sixth season of the show was always meant to be it's last. Robin Wright will be the main focus of season six.
The Hollywood Reporter reports that two episodes were completed before production was shut down. The final season will also be cut down to eight episodes instead of the usual thirteen.