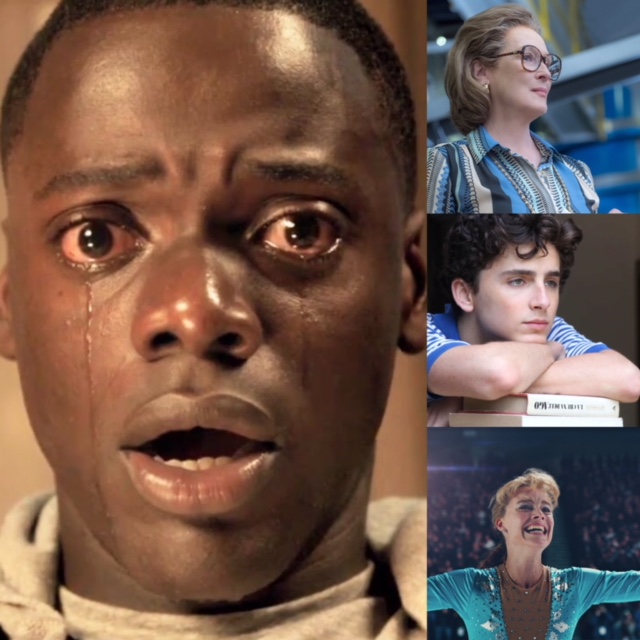 It's that time again for the craziness that is The Golden Globes!
The Globes kick off Oscar season. So why not kick it off with a good drinking game? Follow these directions and you should be calling out of work Monday 🙂
*Take a shot when there's a Trump joke. You're gonna be drunk pretty fast y'all.
*Take a sip if Meryl Streep wins Best Actress. Like she doesn't have enough already. (Love ya, Meryl!)
*Take a sip in solidarity at the beginning of the show for the trailblazers of the METOO movement
* Take a shot if Get Out wins anything as Best Comedy. It's one of the best films of the year, but it's not a Comedy guys…
* Sip if Laurie Metcalf or Allison Janney win Best Supporting Actress. Both are fucking powerhouses in their respective roles.
* I have NO CLUE who is going to win either Film categories. It's such a great year for film. So just take a shot when those winners are announced.
* Take a sip for "Girls Trip" star and "Big Sick" star Holly Hunter for being snubbed for Best Supporting Actress
*No "VEEP" at all in the television comedy category? Take a shot!!
* Take a sip if there's a BLEEP.
* Take a shot if there's a wardrobe malfunction
* Take a shot if someone gets played off with the music
* Take two shots when Oprah receives her Cecile B. Demille Award. Baltimore representing!
* At the end of the show, take one last shot so you can pass it with force.
Remember: Follow me on Twitter for EVERYTHING Golden Globes starting Sunday at 7pm!