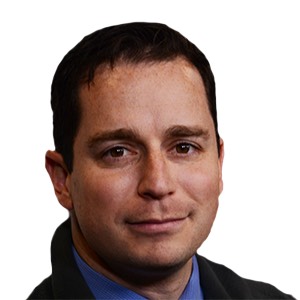 I chatted with former WBAL reporter about his career, his father Lou Davis and his new project "Queen Of The Capital."
Q: Talk about your childhood, where you grew up, etc
I actually grew up in a newsroom. My dad was Lou Davis, he worked for Maryland Public Television and WMAR in Baltimore. Before that he worked in Atlanta, and worked for NBC network, covering Vietnam, the Six-day War and the Kent State Shooting. I used to go to work with my dad, following him on stories. I loved being in that environment.
I was born in Atlanta, we moved to Millersville when I was four. I went to Severna Park High School and the University of Maryland. I've lived in Florida and now in Virginia, but I love Maryland.
My mom was a teacher, so I get to combine the best of both worlds. Taking both what my mom and dad did and combining them.
Q: When did you know you wanted to be a journalist?
Pretty much since I was a kid and I realized archeology didn't mean fighting Nazis or searching for the Arc of the Covenant. I did journalism and newspaper in high school. I was the feature editor of the Severna Park High School Talon. My parents gave me a camcorder when I was a kid and in high school, I shot my first documentary. In AP US history, instead of doing a written report on the Beatles, I took the camera down to Annapolis and interviewed people on the street about them. To edit the interviews, I hooked up two VCRs and hit play on one and record on the other. My next-door neighbor gave me a little two-track mixer and I mixed in some Beatles music. I went on to go to Maryland, major in Journalism. I did a short stint in Marketing, but then 9-11 happened and I realized I needed to get back into journalism. It was my calling.
When the market crashed, I got a job doing PR for the Department of Natural Resources. My boss, Darlene Pisani, gave me the opportunity to learn how to shoot and edit when I was there (I never had to shoot as a reporter). That gave me the shooting skills to get the job teaching at University of Maryland.
Q: How does it feel being able to follow somewhat in your dad's footsteps?
It's amazing. I know how much journalism meant to him. Teaching it makes it even better because I'm passing on what he taught me to the next generation of young journalists. It's really an incredible feeling.
It was great when I started out because if I had an issue with something, I could talk to him about it. If I was wrong he would tell me. He taught me to be humble and which battles to fight and which ones to drop.
Q: Did he give you any advice going into journalism?
He gave me a lot of advice. Everything from how to treat my sources to always make time for lunch. He taught me to always offer to carry the tripod. They're lessons about journalism, but they were also life lessons too. Don't overwhelm your work/life balance, treat people with respect and always offer to help your coworkers, don't let them carry all of the weight of your projects.
Q: What was your experience like working for WBAL/MPT?
Both stations were great. WBAL is the best run station I've ever worked for. Michelle Butt was the news director there, and you couldn't ask for a better boss and mentor. She had great news judgement and I always knew she had my back. When I was a cub reporter in Salisbury, I used to send her tapes and she'd critique them. I wouldn't be where I am without her.
The other reporters at WBAL and the photographers are great people. Rob Roblin and Deb Weiner both really took me under their wings. Some of the photographers are still my best friends to this day.
MPT is also great. It's a different work environment, they give me the time and freedom to both report and shoot without a deadline. I can get really creative and don't have to worry about short packages. I still shoot the occasional business story for Your Money and Business and I fill in on State Circle occasionally.
Q: You're a literal jack of all trades. How do you do it?
I always liked photography and video. Shooting and editing just kind of came naturally to me. I'm also lucky, the places I've worked have given me time to one-man-band without a deadline. I don't know how MMJs do it during day turns.
I also love watching and reading tutorials online. I can sit and watch a 20-minute video on editing tips and I won't get bored.
Q: What is "Queen of The Capital" about and how did it come about?
"Queen of the Capital" is my passion project! I've been working on it since September 2014 and we're almost done! It's a full feature-length documentary about drag queens in Washington D.C. It's about a group of philanthropic drag queens called the Imperial Court of Washington. Every year, they elect an emperor and empress. We followed Muffy Blake Stephyns for a full year as she campaigned for empress.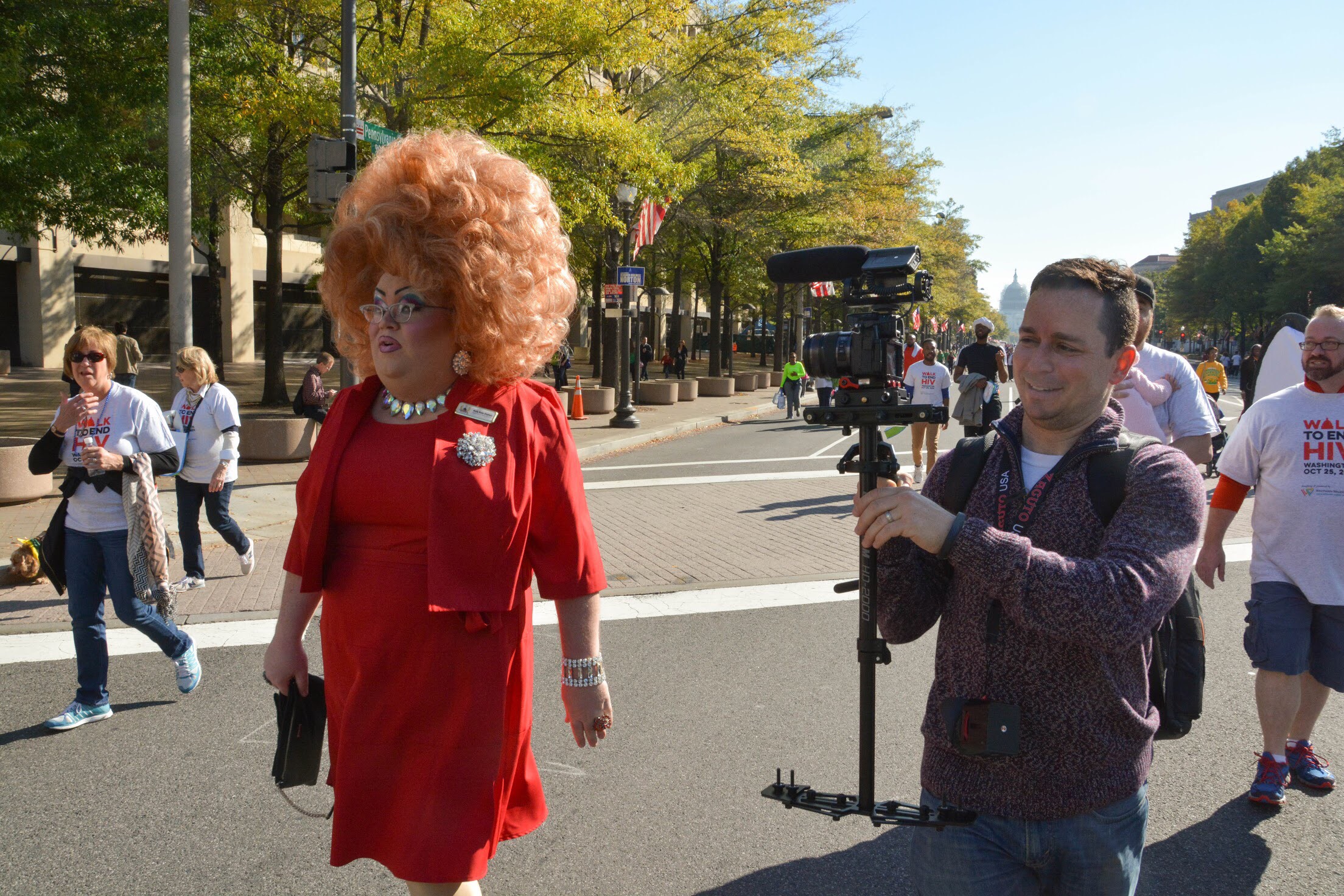 The members of the court really opened up their lives to us. We followed Muffy to work (she works at the Department of Labor), we followed the court as they walked in the Pride Parade and we followed the court to the 9-11 memorial at the Pentagon (some of them were in drag).
It was actually a student's idea. Over the summer I teach a class where the students are required to produce a short documentary. I tell them they need to find an interesting person or character for their story. One of my students, Brandi Vincent, went to pride to find her character. She saw Muffy, and Muffy's hair (Muffy is known for big, southern-style hair). She marched up to Muffy and said I want to do a story on you. So she did her final project on Muffy. After class one day, my students asked me what I wanted to do with my life and I said that I've always wanted to shoot a documentary. Brandi said, "we should shoot one on Muffy!" She set up a meeting, Muffy told us about the court and we knew we had a good documentary. I recruited two Alex Glass and Alanna Delfino, two students at the time, to help shoot it. Alex most recently worked for Early Light Media (he's currently living the life in Australia) and Alanna is a rising-star photojournalist at WBFF.
Q: Were you apprehensive at all crowd funding the project?
Yes, absolutely. I know we have a good story. I know the shooting and editing, but I'm learning the financial side of film and documentary as we go. It's been an incredibly eye-opening experience. I've learned a lot, but it's very stressful. Asking for money is always stressful.
Q: Why should people donate to the campaign?
A couple of reasons. First, I know I have a great film. I'm really proud of how it turned out.
Second, the subject matter is really important. At its heart it's about fostering acceptance. It shows a different side of the people who work for the government. They may work in a cubicle, but then they go home and are superheroes in drag raising hundreds of thousands of dollars for charity.
Third, it highlights several charities. In addition to the court (which is a 501(C)3), we highlight the Epilepsy Foundation of Virginia, the Whitman-Walker Clinic (The Walk to End HIV) and Side by Side (an organization that helps at-risk LGBTQ youth in Richmond, VA). All three have seen rough cuts of the film and very excited about the publicity it could bring.
We're done crowdfunding this Saturday at 1:00pm! Thank you all for your support!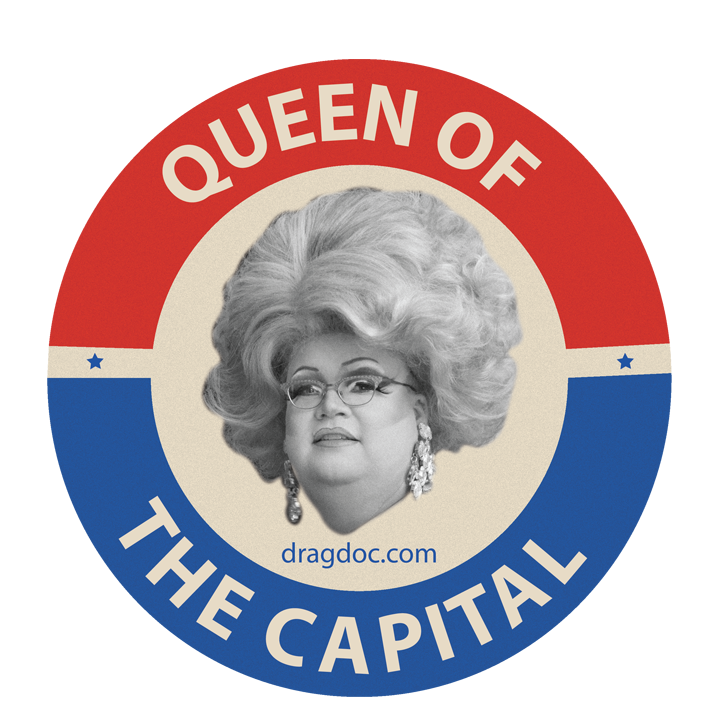 Click HERE to learn more about/donate to "Queen Of The Capital"
'Like' "Queen Of The Capital" on Facebook
Follow the film on Twitter
Follow the film on Instagram
Follow Josh on Twitter