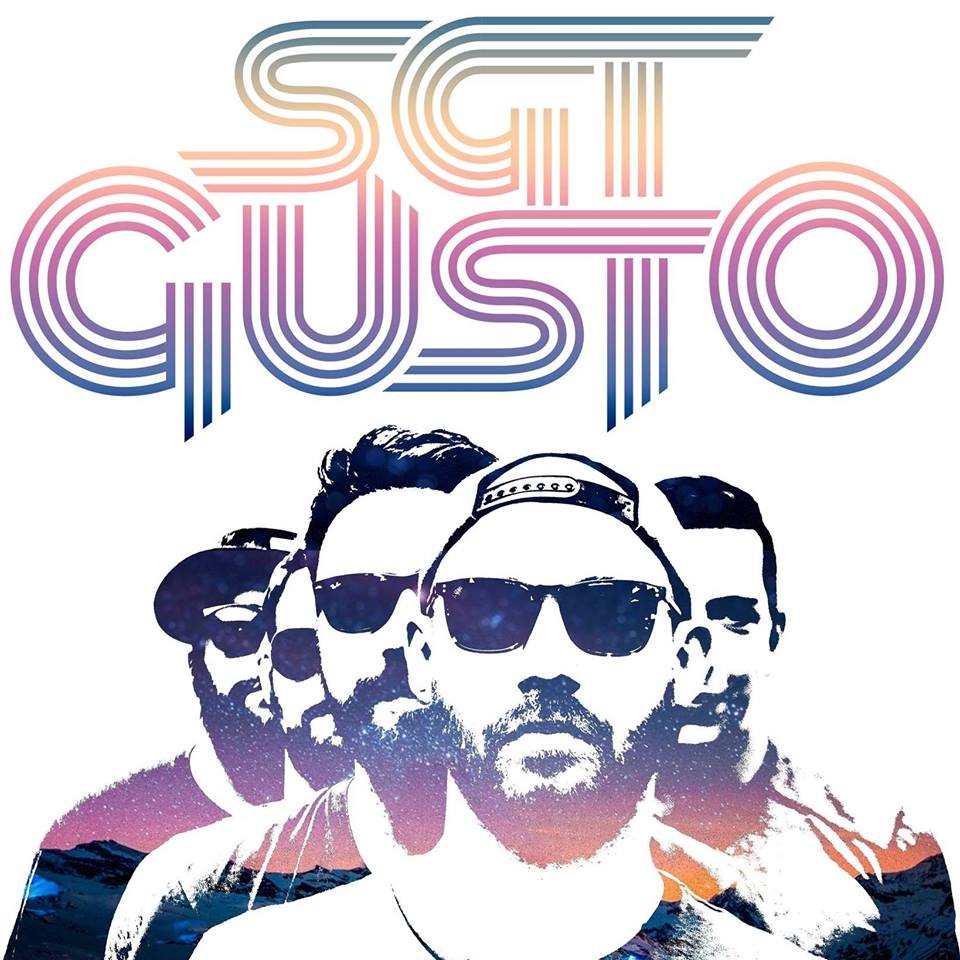 I chatted with Sean Pennington from SGT Gusto about the band's history and his thoughts on music streaming.
Q: Talk about your childhood, where you grew up, etc
A: I grew up in Annapolis, MD, playing lacrosse, eating crabs, and going on boats… you know, all of the cliche Annapolis stuff. I also got way into x-games sports and video games. Between all of those interests, I was always obsessed with music and the way songs were layered, textured, colored, energized, etc.
Q: When did you know you wanted to be a musician?
A: My mom introduced me to 50s and 60s pop and my dad introduced me to Zeppelin, Little Feat, and The Who. They also got me started so early on violin and choir in 2nd grade, so I guess I've always been a musician to a degree, but writing that first song in high school is what got me really interested in performing live and recording original material.
Q: If you could cover one song, what would it be and why?
A: This question made me laugh, because if you ask the guys what song I want to cover… they would probably ask "what doesn't he want to cover?". The answer today though, would probably be "Wide Eyes" by Local Natives, but tomorrow it could be something by Marvin Gaye or Anderson .Paak. "Wide Eyes" has amazing harmonies, depth and instrumentation- it would be a blast to do.
Q: Is there a story behind the band name?
A: We had a laundry list of name ideas before we landed on SGT GUSTO. Gusto, as in "doing something with gusto" or the literal definition "enthusiastic and vigorous enjoyment or appreciation", was just a word that stuck out in conversation for some reason. It's meaning really resonated with me and seemed to fit our attitudes towards music, so I wrote it down as a part of the dreaded "name game" (the annoying process of coming up with a band name). I don't remember when I paired GUSTO with SGT, but SGT was inspired by the Beatle's album, Sgt Pepper's Lonely Hearts Club Band.
Q: How hard is it to balance life and the band at the same time?
A: The greatest advice that I've ever received was "You can't give 100% to two things at the same time, so be the greatest at what you're doing in that moment." Separating life and work can be hard enough, so I would be lying if I said it was easy separating the 3 from each other, every single day, but I have an amazing fiance, job, and band, so you gotta do what you gotta do.
Q: What is your favorite song off the new EP?
A: This is a really hard question to answer as I love all of the tracks for different reasons. "Lights Go Out" is a really fun, tongue-in-cheek party track, while "Waiting" and "Timeslip" are much deeper songs. I really do love the EP as a whole though and hope that people enjoy it.

Q: Since you're having an ice cream social release party, what is your favorite flavor?
A: Cookies n cream. No contest.

Q: You recently shared a tweet from Peter Frampton regarding low compensation for artists from streaming services. What are your thoughts on streaming services?
I think streaming services are phenomenal- being able to access music from "unknown artists" is a game changer. At the same time though, I can't stand them. Artists get paid $0.00003 per stream. To put that in perspective, if you or anyone listened to one of our songs 5,000 times, we wouldn't be able to buy a single postage stamp. I would argue that people depend on art as a whole to enhance their daily lives, so it's frustrating to feel like art is sometimes viewed as this disposable thing that should be virtually free.
Q: Are you excited about your release show at Metro Gallery?
A: Absolutely! We work really hard week-in-week-out, but we've especially gone above and beyond in preparing for this one.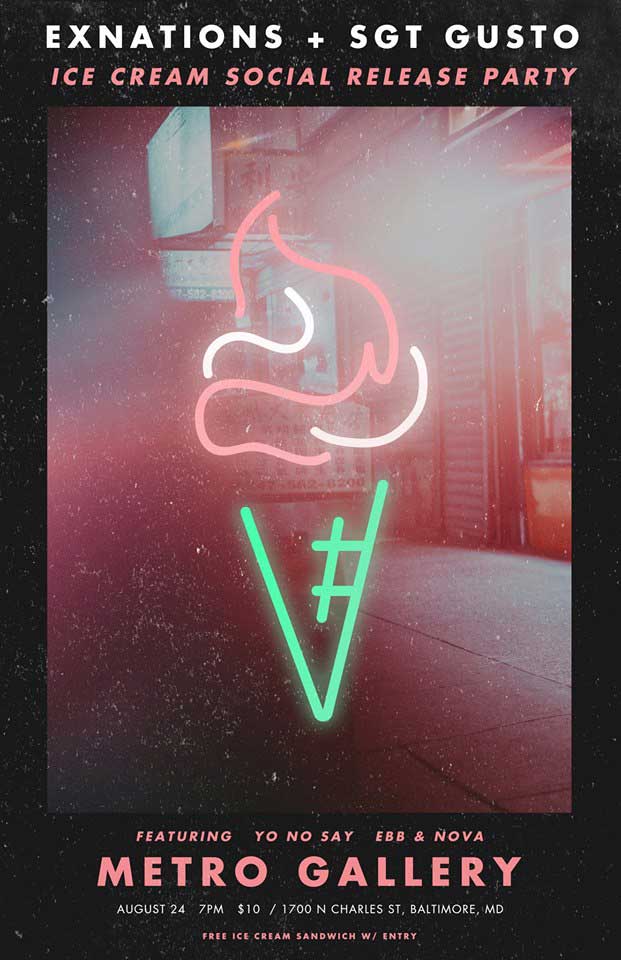 SGT Gusto and Ex Nations Ice Cream Social EP Release Party is this Friday at Metro Gallery!
'Like' SGT Gusto on Facebook