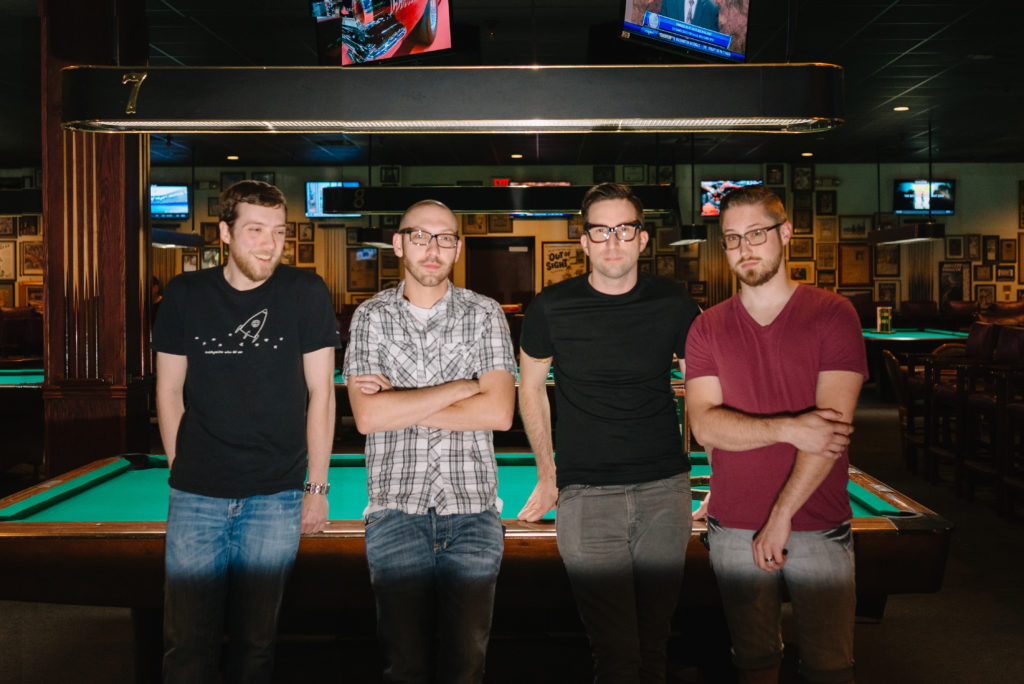 I chatted with Scott Lester of Letterbox about his love of music and the experience of recording in Nashville
Q: Talk about your background, where you grew up, etc
I was born and lived in Baltimore City until I was about 8.  Moved to Harford County and lived there until I was in my late 20's.  Lifelong Marylander!  
Q: When did you know you wanted to be a musician? 
I've always loved music.  I remember my mom playing Beatles records when I was a little kid, and just loving the sound – not even sure (at the time) what hooked me so much.  Then I started tinkering with a keyboard when I was  young… like 8 or 9 years old.  I never took lessons or anything, but I had those note stickers on the keys and my Disney song books that I used to play.  I always liked figuring out stuff by ear, but I'd never say I was a proficient pianist – I still play what I call "big dumb rock piano."  Then one of my good friends (and first bandmates) got a guitar when we were in 10th or 11th grade, and that was when I got REALLY hooked into music.  I begged for my own guitar, and finally got one when I was 15 or 16. We started writing songs and playing shows, and my love for music just grew from there.  Even if I never play another show again, I'll always write and record.
Q: You have one of the funniest dogs on the planet. Why do you think people love him so much?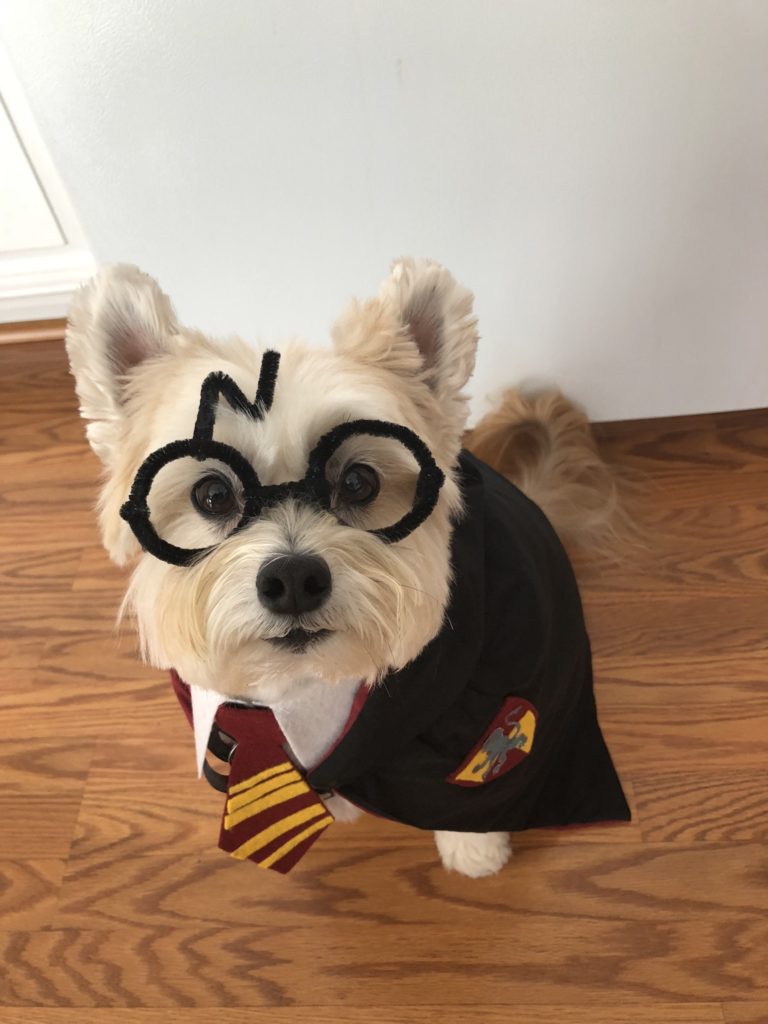 Ha!  I think it's because he's got so much personality – and you can even tell that from pictures.  And when someone meets him, he's definitely got them hooked.  He absolutely loves people and wants to go say hello to EVERYONE.  It's pretty crazy; people on social media love the little guy.  There's even been times when I've been out walking him in the neighborhood, and someone will drive by and say "Hi, Marshall!" and I'm thinking to myself, "Who was that?!"
Q: How did Letterbox form?
I had a solo project called "Scott Lester & What Army." It was originally just going to be a studio project; I did a full length record in my home studio with a bunch of random musician friends (and a few session players.) I ended up putting together a band to go play those songs live, and when that fizzled, a few of the guys wanted to write some music headed in a slightly different direction stylistically. We got together to play and started working on some songs, deciding if we liked what we came up with, we'd really get our butts in gear. We went into it with almost no expectations, but really clicked and loved what we were creating. That's how we ended up where we are now. There's four of us in the band, and everyone's influences are from all over the musical map. On paper, we shouldn't make sense as a band – but it works! I honestly love working with these guys. I'd be a jerk to not mention them by name – Jim: guitar/backing vocals, Dustin: drums, Shane: bass/backing vocals (and also my brother.)
Q: Is there a story behind the band name?
I wish I had a great story about the band name, haha. After trying to coming up with something interesting or meaningful, one of the guys in the band suggest Letterbox – and we just liked how it sounded. So we ran with it.
Q: What is your song "Move Me" about?
It's actually a really personal song for me. I have pretty bad anxiety and some days are just… difficult. That song, for me, is about dealing with that whole experience and how it ends up being a rollercoaster of emotions – and how to come out of it on the positive end of things. I'm sure not everyone can relate specifically to that, but for those who can, they just get it. From start to finish, it's a story of not being sure what to do, and then finding some hope through it all.
Q: What was it like recording the song in Nashville? 
It was incredible; one of the coolest musical experiences of my life.  We spent about a week in July at Schematic Studios, which is owned and operated by Dave Elkins from the band MAE.  We started arrangements and structure on a Monday night and by Thursday night we were done the whole thing.  Every day was pretty intense, but I mean that in a good way.  We'd get to the studio around 11am and record until at least 1 or 2am.  The day I did like… 90% of the vocals, I started around 9pm and worked til about 3am.  Overall, it was a ton of work, but so much fun and totally rewarding from a musical and personal perspective.  We even had a chance (the night before we left) to go out and experience Nashville, which is such a cool town.  We joked that we weren't sure if we'd make it through the session (and the 10 hour drive home from Nashville) and still be a band… or friends.  Obviously all that worked out!  Seriously though, it was a great experience from a creative standpoint and from a bonding standpoint – even though I'm sure that sounds a bit cheesy.
Q: If you could cover one song that you haven't yet, what would it be and why?Oooh, that's a good question. I can't speak for all of the guys, but I'd love to do a Queen, Foo Fighters, or Butch Walker song. I think picking something from Queen might be too ambitious, though. But all three of those artists are hugely influential to me for various reasons.
Q: Are you excited about your show at Metro Gallery?
I can speak for all of us when I say ABSOLUTELY. We haven't played live too much recently at all, mainly because we've been recording a lot, working on our album. We've got about 7 songs in various states of completion and hope to have the next song released pretty soon. All I have to do on that song is finish the harmony vocals and it'll be ready to mix! Personally, I love being on stage with these guys, playing for people. Plus, Metro Gallery is such a cool, intimate club with a great vibe. We have such a good time making music together, we just want to share that feeling with a whole room full of people!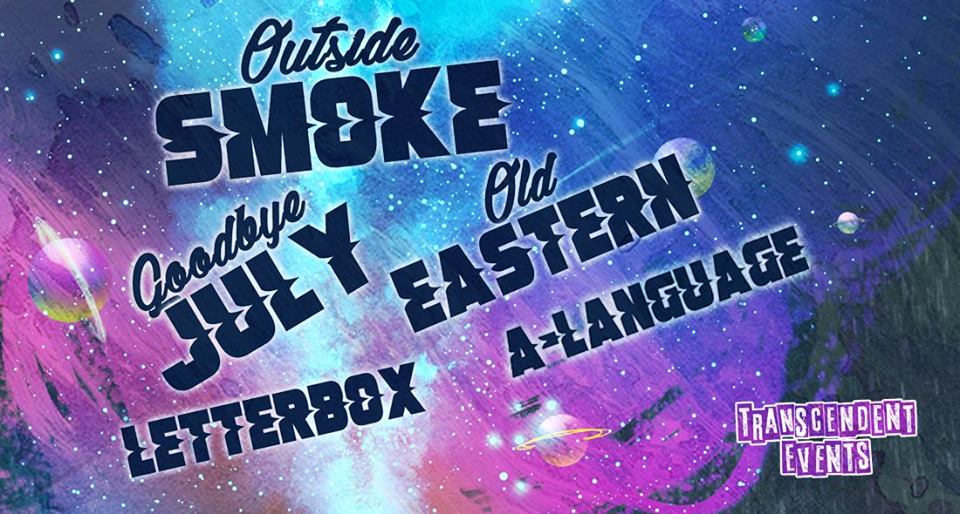 Letterbox performs this Saturday at Metro Gallery! Buy tickets
Follow Letterbox on Twitter
Follow Scott Lester on Twitter
Follow Letterbox on Instagram
'Like' Letterbox on Facebook