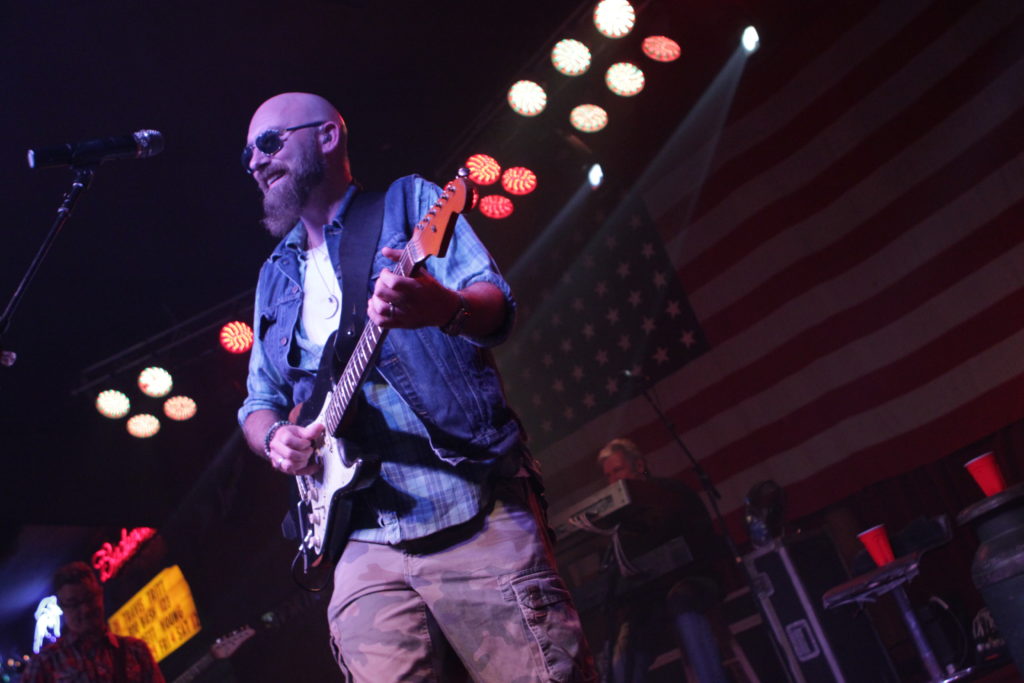 I chatted with Corey Smith about swimming with sharks and performing acoustically.

When did you know you wanted to be a musician?
I had always enjoyed music as a kid. I sang in church, I learned guitar..my dad was even in a band. When I met my wife, I decided I needed stability. I felt like music had the potential to be a pipe dream. I went to college to be a teacher, graduated and taught. I still dabbled with music. I would play bar gigs and record acoustic records.
Why did you decide to tour acoustically?
Math. ::laughs:: For the past, hell, six or seven years, I've been bringing a five piece band. I wanted to change it up. I kept doing a lot of the same type of venues each time. Doing solo acoustic allows me to play more dates in a shorter amount of time. I'm getting out of comfort zone so to speak.
What is your favorite song to perform and why?
I don't really have a particular favorite. It's typically the most recent. Sometimes it's a song I write during the day and then I'll try it out that night. Or it's the most recent single.
What is the craziest thing you've ever done in life?
Wow. That's..interesting. I went swimming with sharks once. It was a part of a tour and that was one of the things we paid for. Once I got in the water, we were surrounded by these supposedly harmless sharks. A shark from a deeper part of the pool, who was not so harmless, bumped into me pretty hard and I thought I was going to be eaten alive.
I read that you were in Green Bay a month or two ago and encountered temperatures of -17 below and wind chills of -42. What did that feel like?
Just walking off the bus had the feeling of a cold shower. It hurt to breathe. Everything hurt. Luckily the longest we had to walk about 150 yards to the hotel.
Are you excited about your show here in Annapolis Sunday?
Yeah! I've never been to Annapolis and I LOVE performing in new places. I'll have to try some new places to eat and see some sights I've never seen. This is the first acoustic show I've done in years, so I'm a little nervous..but it's a good nervous!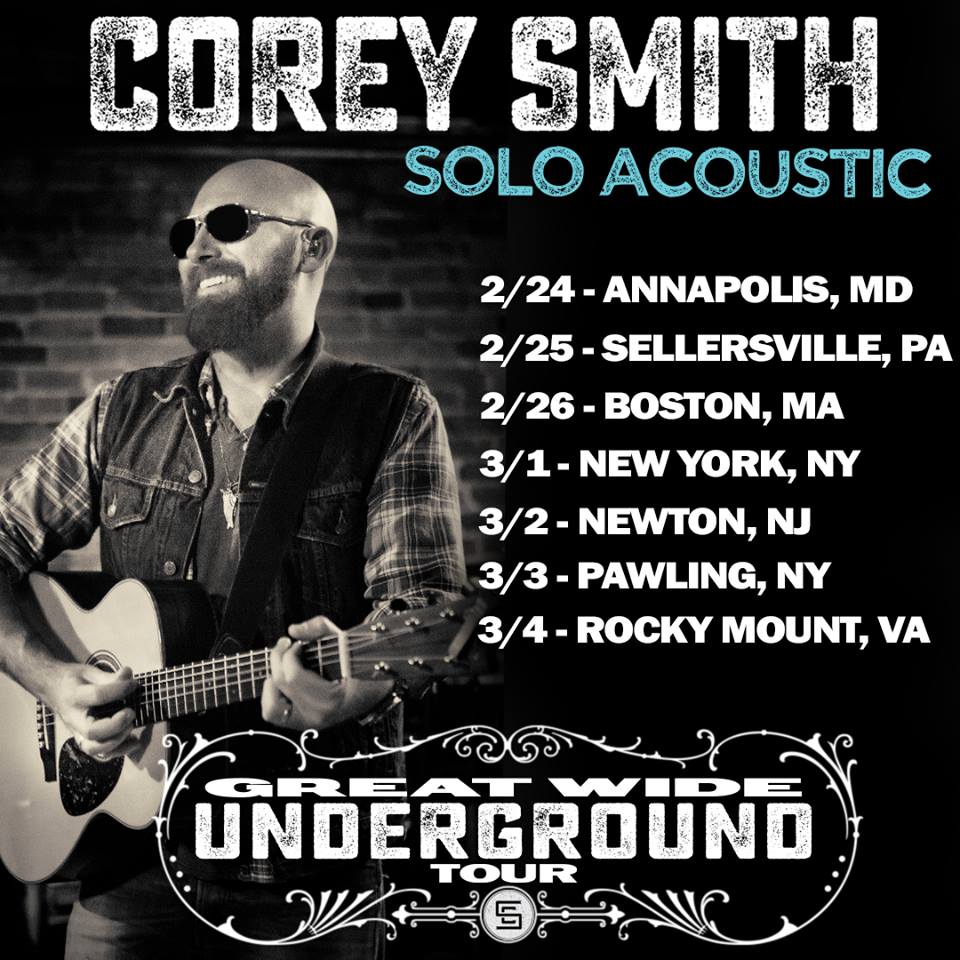 Corey Smith performs at Rams Head On Stage in Annapolis! Buy tix
Follow Corey on Twitter
Follow Corey on Instagram
'Like' Corey on Facebook