I chatted with David Howley of We Banjo 3 about playing in a band with his brother and their work with Mental Health America.
When did you know you wanted to be a musician?
My parents always loved music so I had this passion for it at a young age. We used to listen to American and Irish Folk music…think of it as a border-less musical household. My first gig was at age eleven. If I was good at anything else I would've done that because generally you don't become a musician to make money. ::laughs::
How have you grown from your first album to now?
The first album was based on the idea of the connection between Irish and American Folk music. Our latest album was self-penned. I think we've definitely matured. We've become more passionate about we do. We're up there telling a story and trying to connect people in the crowd.
What is it like being in a band with your brother?
It's the best AND worst thing in the world. We do fight, but we only fight about good things. We fight about things that really matter. Our goal is to give the the audience the best show possible.
What is your favorite song to perform and why?
Right now it has to be "Don't Let Me Down."
The song is based around mental health. It plays well with the crowd. There's nothing like hearing 15,000 people singing the lyrics back at you. One of our main objectives as band is to let people leave their problems at the door and just come in and have fun.
Why did you guys decide to donate some proceeds from merchandise at shows to mental health charities?
I wrote "Don't Let Me Down" about my own struggles with mental health. I see myself as one of the lucky ones as I have great people and support in my life. Not everyone gets that chance. We saw the opportunity to work with Mental Health America as a band and to help raise awareness.
You guys released a live CD recorded in the same pub where you played your first gig. What was going through your mind?
That was a very interesting one. There were a lot of memories and feelings attached. For us, feeling the support and love of our hometown really makes you feel loved. We're excited to be doing another live album but this time in America.
Are you excited about your show here in Annapolis next week?
We have lots of love for Annapolis. We've spent a lot of time in that area recording and playing gigs. It has a lot of great feelings for us. We're excited to see all of our old friends and have a good time.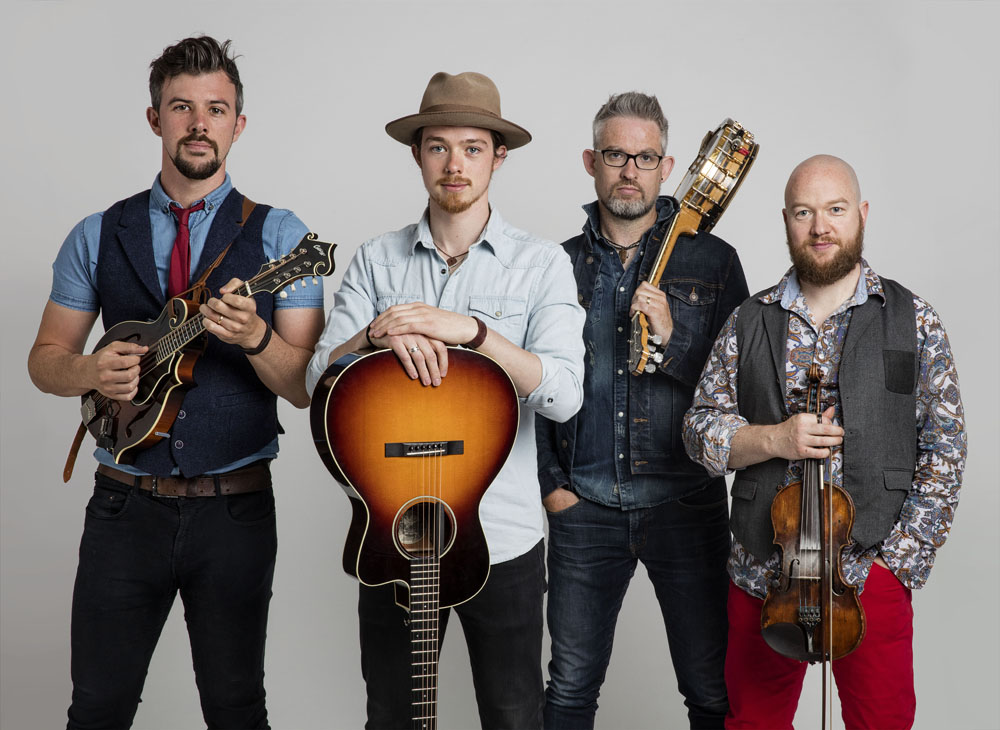 We Banjo 3 headline Rams Head Annapolis 3/12! Buy tickets
Follow We Banjo 3 on Twitter
Follow We Banjo 3 on Instagram
'Like' We Banjo 3 on Facebook