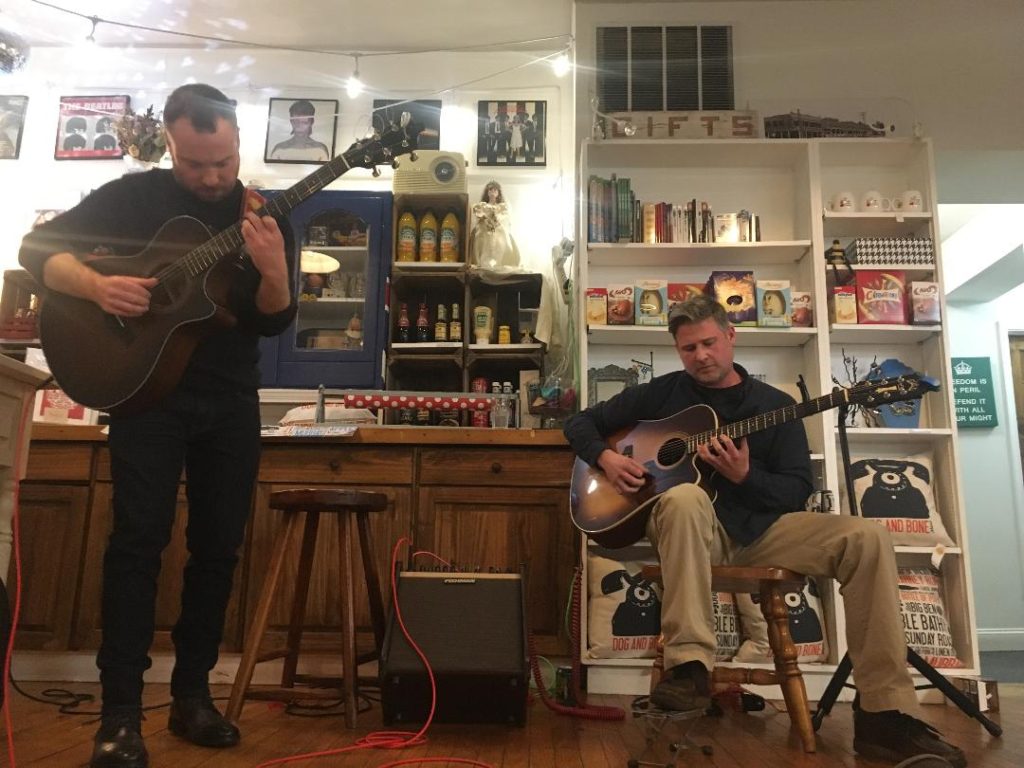 I chatted with Chris DeFeo about his band The Petrichor and the importance of the Arts.

Talk about your background, where you're from, etc
I was born and raised in North East Baltimore County. I moved to the city because I had a desire to break from a stale county. I feel at home when I'm in Baltimore City.
When did you know you wanted to be a musician?
From an early age, I have been inspired to write and record music. Recently, I've decided to play in a live setting to continue personal growth.
How did Petrichor form?
I had a vision to put two instruments together and without words to try and tell a story. Ben was open to write to that story on a consistent basis.

Is there a story behind the band name?
We are both inspired by nature. Petrichor was a fun word that had an interesting meaning and seemed to fit.
What is it like collaborating with Ben?
Ben is by far one of the most gifted musicians I've ever played with. He provides rich melodies along with beautiful chordal textures to compliment my rhythm and chords. It has been a rewarding experience to write with Ben.
What is your favorite piece of music to perform and why?
"Waiting For Will" because it's influenced from two of my favorite musicians Bill Evans and Duff Mckagan. Playful and musically interesting. It's also a nod to a good friend.
In your opinion, how important is the Arts in city life?
City life can provide creative outlets for all minds. It's imperative that we continue investing in our Arts and creating opportunities for all to have an outlet that is healthy and positive.
Are you excited to perform on the Highlandtown Art Walk this Friday?
Depends if it's raining or not. If it's sunny, I can't wait!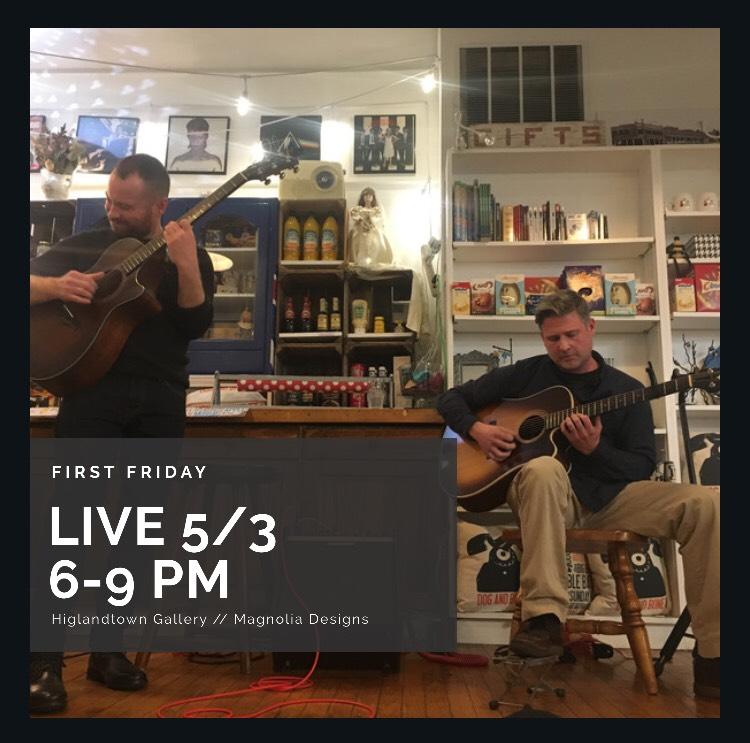 Petrichor will be performing at Highlandtown Gallery Friday, which is a stop on the Highlandtown Art Walk! Event Info
Follow Petrichor on Instagram
'Like' Petrichor on Facebook