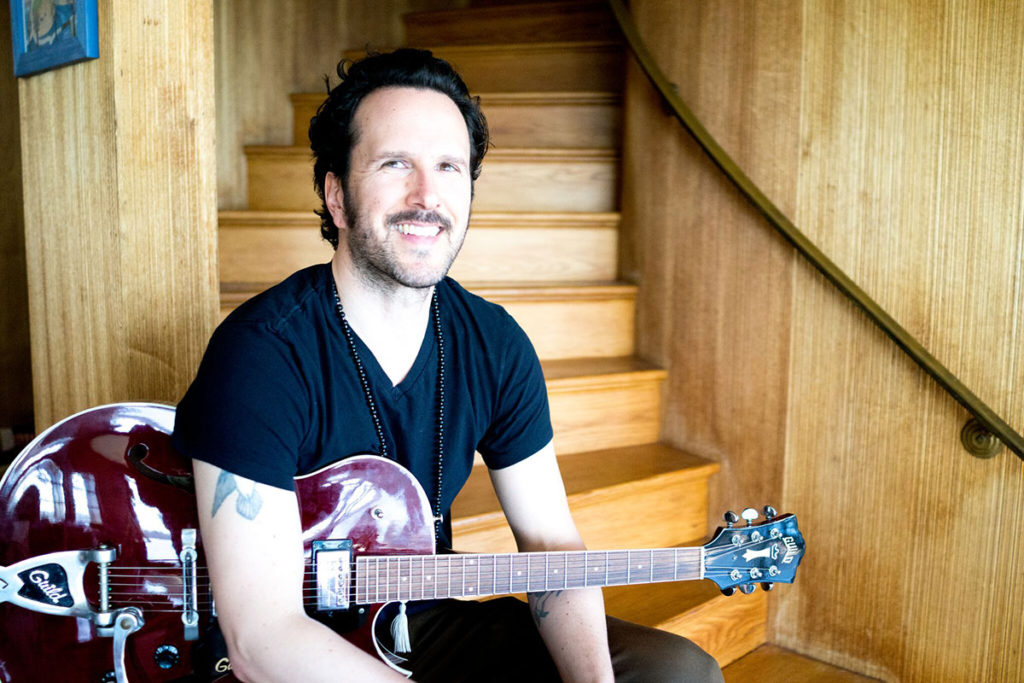 I chatted with Mason Jennings about progression into painting and his "appearance" in the film "I'm Not There."
When did you know you wanted to be a musician?
When I started writing my own songs around the age of twelve.
What is your favorite song to perform and why?
It's always changing. Lately I've been really feeling the songs "Earth Is Homeless" and "True Love Walks." I never know which songs on stage will resonate the most. That's what keeps it interesting. 
Besides being a singer/songwriter, you also have an Etsy page. Was painting a natural step after being a musical artist? 
Yeah. I've always done both. I love creating. I'm constantly drawing. Painting is more recent. It's been fun. I really like painting birds.
What was special about the setting where you wrote your album "Songs From When We Met?" 
Most of those songs were written while I was staying on a farm in Minnesota and going for walks each day through old growth forest. There was an owl that visited me each day. It was a magical time.

What are your thoughts on music streaming?
I'm working to accept it. There's no going back.
What was it like being able to sing Bob Dylan tracks on the "I'm Not There" soundtrack? 
It was cool. I was flattered that Todd Haynes asked me. I thought the movie was interesting. 
Are you excited about your show here in Annapolis? 
Yes! I love Annapolis. 
Mason Jennings headlines Rams Head Annapolis Saturday, October 5th! Buy tickets
Follow Mason on Twitter / Instagram / Facebook