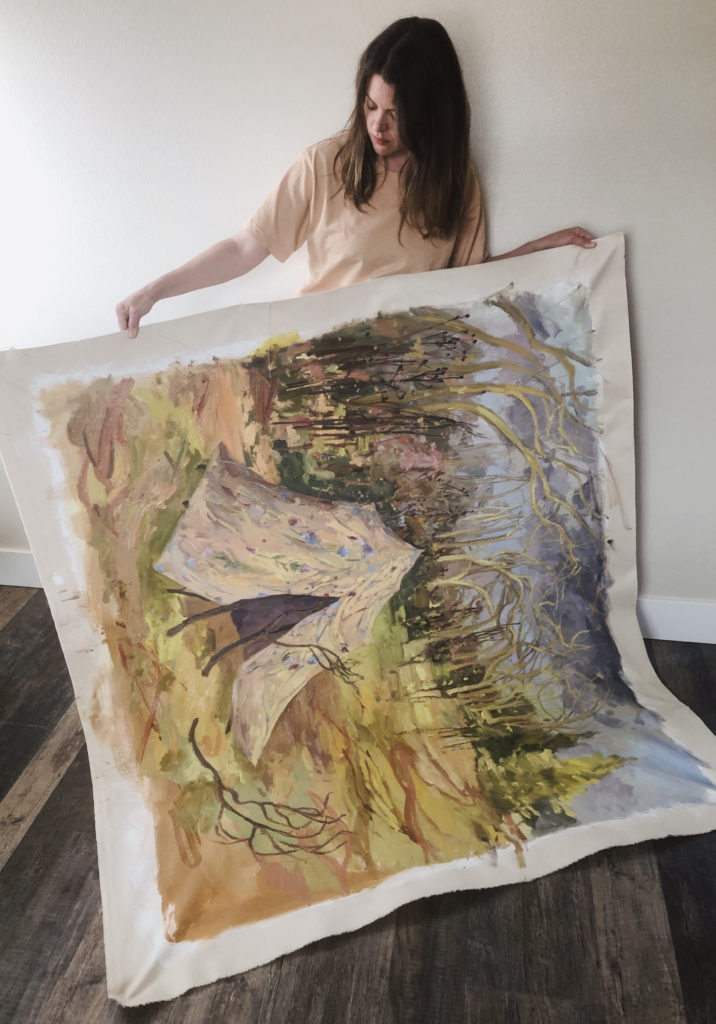 I chatted with artist Lydia Larson about her experiences traveling the world and why she thinks art is important for our community.

Background
I am not really from anywhere. I was born in New Jersey, but didn't grow up there. Folks think I was a military brat, but my parents were just restless. Nomads! I've lived in like twenty five states. I was in Connecticut and New York the past five years and that was the longest I've really ever been.
I've done residencies in India, Amsterdam, Japan, and even studied in Italy. It was great to see what was happening in the world with other artists and other cultures. I got married, then I got divorced. I'm 34 and I've kind of settled here. I'm a painter but I'm also launching a pretty big arts initiative in the Southwest side of town.
Why did you create the Alma Artist Collective?
I created it in response to the world being on fire in 2020. It took me three years to find affordable studio space in Connecticut and then Covid hit. I lost everything. It's really hard to be an artist and then you lose everything you worked for. Obviously Black Lives Matter was raging on..I was really depressed. Was this the future of our country? I wound up in DC staying with someone. I remember sitting on the couch and just wondering what I was going to do with my life. I decided I wanted to have my own arts collective. I was dreaming up industrial spaces and what classes I would teach.
Baltimore wasn't on my radar. I knew virtually NOTHING about it. I found an ad for this space online and it was all I could afford ::laughs:: It was in HORRIFYING condition. This would either be the worst thing I've ever done or the best thing that could've ever happened. I fixed it up and now it's turned into something really cool. It's been a year and I've completely fallen in love with Baltimore.
When did you know you wanted to be an artist?
I didn't know being an artist was a thing until high school. I think I was 16. I had an Art teacher who recognized my talent and nurtured that. She put me into a program where I could leave school and go to the local community college and take an Art History class. It just broke open my world.
What has it been like to see the world?
I think that everyone should travel. It should be mandatory to be scared out of your mind in another country with no money. I just had such a wanderlust. I WANTED to see things. I decided to go to a painting residency in Holland. I had nothing. I wrote a letter to a the Dutch government and they sent me a check for $3,000 and off I went. It's an experience you can't put a price on.
How did you cope with lockdown? Did you paint, binge watch stuff?
I came into inner city Baltimore, flung every dollar I had at a 3,000 square foot building and learned how to do drywall ::both laugh:: I would've absolutely imploded if I would've stayed home. I had to keep busy which meant working fourteen hour days.
Why do you think Art is so important?
I think Art speaks to our deepest human quality. Making a mark. It teaches you to think creatively which can help you out in other parts of your life. It's also really empowering.
Are you excited to be on the Highlandtown Art Walk this week AND have you work on display at The Highlandtown Gallery?
I'm SUPER Stoked! Felicia is amazing..Hi Felicia! She has such a beautiful space and I've loved working with her. She signed me up for three artist talks. It's a good thing I talk too much!
Baltimore REALLY is the Charm City. Each neighborhood is different and they keep me guessing. It's inspiring and I'm excited to see what Highlandtown is all about.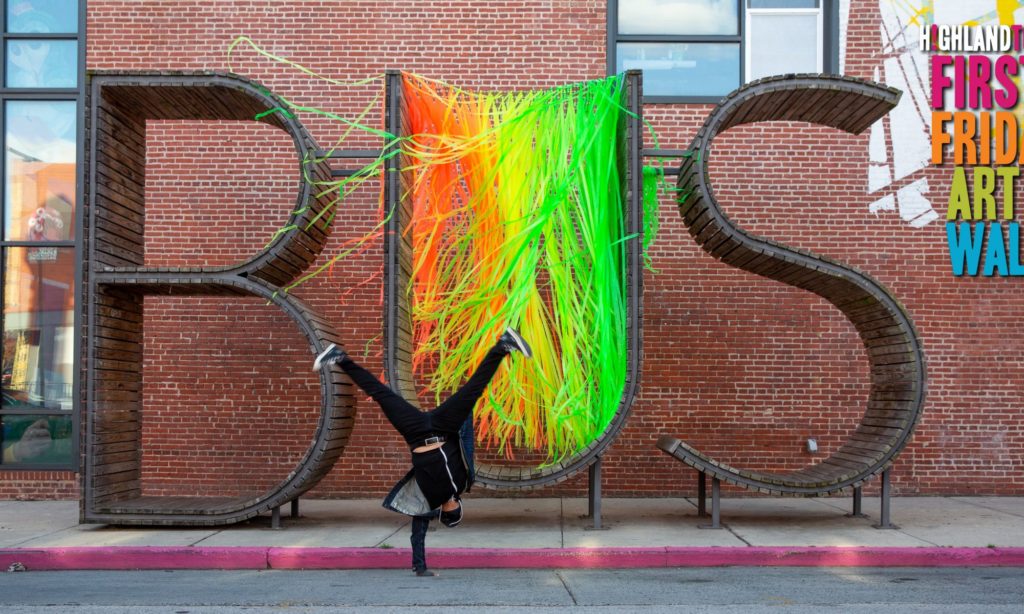 You can see Lydia's art and more on this weeks Highlandtown First Friday Art Walk ! More info
Follow Lydia on Instagram / Website
Follow Alma Artist Collective on Instagram / Website
Lydia will be appearing at Highlandtown Gallery 7/10 and 7/17 as well! More info