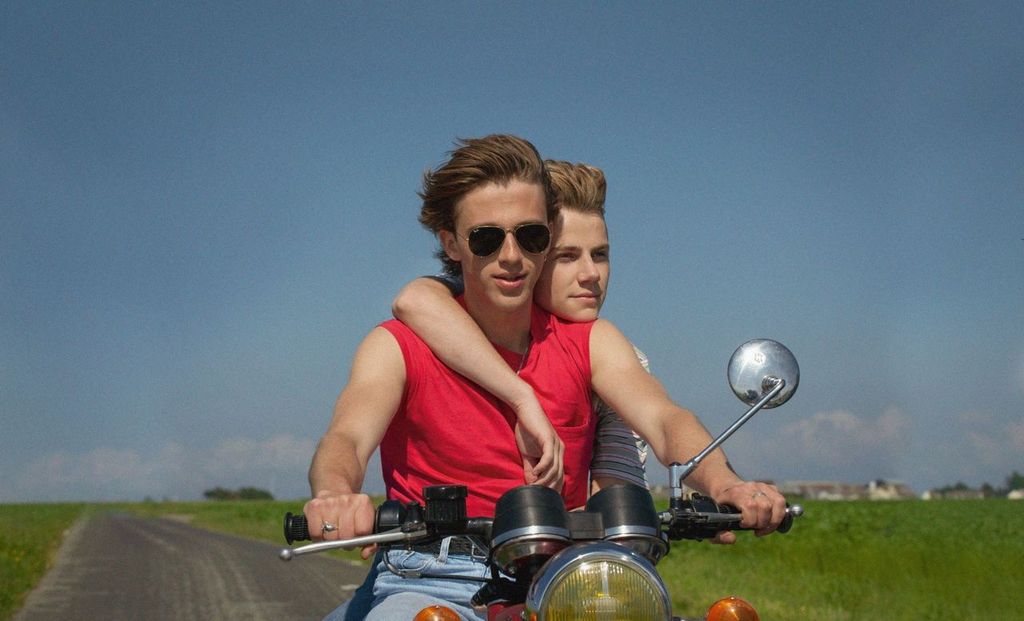 "Summer Of 85"
Director: Francois Ozon
Starring: Félix Lefebvre, Benjamin Voisin, Philippine Velge, Valeria Bruni Tedeschi, Melvil Poupaud
Synopsis: When Alexis (Félix Lefebvre) capsizes off the coast of Normandy, David (Benjamin Voisin) comes to the rescue and soon opens the younger boy's eyes to a new horizon of friendship, art, and sexual bliss. Their seaside summer fling lasts just six weeks, but casts a shadow over a lifetime in François Ozon's sexy, nostalgic reverie of first love and its consequences.
Review: As a huge fan of "Call Me By Your Name", I was skeptical of this film at first. It takes place in the same time period as CMBYN. Even injects 80's music into the mix.
But "Summer of 85" stands on its own.
The script is fun and very well written and very SMARt. The chemistry between the two leads is INCREDIBLY sexy and playful.
The film is also VERY 80's. From the wardrobe; to the aforementioned music; to the hairstyles. My kind of movie, eh?
The character of David (played by Benjamin Voisin) captivated me from top to bottom. He's very mysterious, confident, sleek and sexy. My only complaint about the film is I wanted to know MORE about him. I wanted to know why he did certain things. I wanted to know more about his past. I wanted to see more of his relationship with Alexis.
There's a pivotal scene that includes "Sailing" by Rod Stewart that just… absolutely stopped me in my tracks.
Rating 4/5
"Summer Of 85" plays The Charles starting Friday, July 9! Buy tix