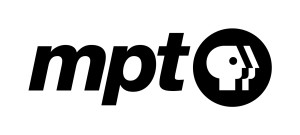 Maryland Public Television documentary reveals high cost
of musician's fight against multiple sclerosis
Healed: Music, Medicine and Life with MS premieres July 29
OWINGS MILLS, MD – Multiple sclerosis (MS) is the number one disabling disease among young adults, often striking between ages 20 and 50. MS affects more than 2.3 million people worldwide, including 10,000 Marylanders.
Airing on July 29 at 9 p.m., the one-hour documentary Healed: Music, Medicine and Life with MS tells the story of musician Jim Klages and his family, who were stressed to the breaking point by the onset of Jim's MS and his subsequent struggle to rehabilitate himself through music.
A renowned cornet soloist, Jim was happily married with a daughter, a new home, and a thriving career in the elite "President's Own" U.S. Marine Band in Washington D.C.  While performing at the Presidential Inauguration of George W. Bush, Jim felt a strange tingling in his arm and nearly dropped his cornet. He was soon diagnosed with MS, and his life began to spiral out of control.
At the height of his career, Jim's illness robbed him of his life as a performer, his house, and financial security and put near-ruinous stress on his marriage and family life.  Determined to take control of his health, Jim used his passion for music as his saving grace by beginning to compose and teach.  However, that same determination also deprived his family of his time and attention, further challenging his hope of recovery.
"I sacrificed my family for my music in order to cope with MS," says Jim. "I know now that it wasn't worth that kind of sacrifice. Not an easy lesson, though."
Through vérité and archival footage, interviews, pictures and home movies, Healed takes the viewer on an emotional journey into the world of virtuosic music, illness, and perseverance.  The film also features interviews with fellow musicians, including legendary jazz artist Wynton Marsalis and members of the "President's Own" Marine Band, as well as MS researchers from the National Institutes of Health and the University of Southern California.
Healed premieres on MPT-HD on July 29 at 9 p.m. and will air again on MPT2 on July 30 at the same time. Maryland Public Television is distributor of the film to the public television system nationwide.
About MPT
Launched in 1969 and headquartered in Owings Mills, MD, Maryland Public Television is a nonprofit, state-licensed public television network and member of the Public Broadcasting Service (PBS).  MPT's six transmitters cover Maryland plus portions of contiguous states and the District of Columbia.  Frequent winner of regional Emmy® awards, MPT creates local, regional, and national television shows.  Beyond broadcast, MPT's commitment to professional educators, parents, caregivers, and learners of all ages is delivered through year-round instructional events and the super-website Thinkport, which garners in excess of 19 million page views annually.  MPT's community engagement connects viewers with local resources on significant health, education, and public interest topics through year-round outreach events, viewer forums, program screenings, and phone bank call-in opportunities.