Here's a recap of what was 2014 in Baltimore
Comings and Goings: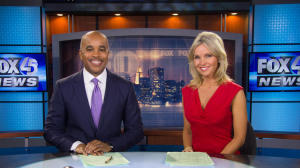 Megan Pringle returned to local TV, landing at WBAL. Kai Jackson announced that he will also be returning to TV, this time at FOX 45.
Marianne Banister, Rick Boone, Brandi Proctor, Joce Sterman, Don Scott, Jenn Marino, Mary Anne Perry said goodbye.
We wrapped our arms around, and welcomed: Joanna Campbell, Trang Do, Catherine Hawley, Karen Campbell, Marcus Washington, Rick Ritter, Adrienne Green, Mary McKenzie, Larry Collins, & Tracy Leong!
Maryland Based Productions Flourish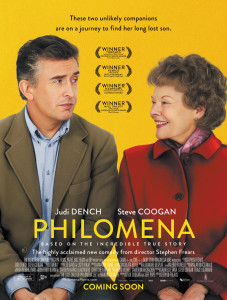 "VEEP" and "House Of Cards" continue to dominate critics "Best Of" lists as well as Hollywood awards. "VEEP" was honored with several nominations at this years Emmy and SAG awards, taking home the Best Actress prize at both ceremonies for Julia Louis Dreyfus. Robin Wright shocked everyone by nabbing the Golden Globe for Best Drama Actress, while "Breaking Bad" swept the Series and Actor races.
"Philomena", which filmed in Montgomery County, reaped Judi Dench a Golden Globe, SAG, and Oscar nomination. The film also nabbed a Best Picture nomination at the Globes and the Oscars.
Indie film "Sally Pacholok" shot in the area this year as well. That will be released in 2015.
"Zaching"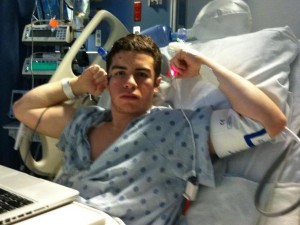 On March 11th, Zach Lederer passed away at the age of 20. Zach was diagnosed with brain tumor at age 11.  It then returned when he was 17. Zach was an inspirational figure not just locally, but nationally. The picture of him making a strongman pose, later dubbed "Zaching", went viral and inspired many fighting  cancer.
Here's a gallery of local and national celebrities Zaching: http://on.fb.me/16ZpKVc
Donate to the Zaching Against Cancer Foundation: http://bit.ly/1zqGXNQ
"Star Spangled Spectacular"
This year, Baltimore was in the national spotlight, celebrating the 200th anniversary of the Star Spangled Banner! The region was engulfed in red, white, and blue,  and fireworks too. Tall ships were brought in from all over, while the Blue Angels entertained thousands and shook many houses.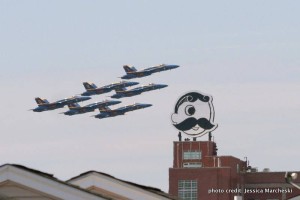 The fun ended with a huge concert and fireworks display at Pier Six and Fort McHenry starring Smokey Robinson, Kenny Rogers, Train and Kristin Chenoweth among others. John Lithgow and Jordin Sparks hosted the event.
"Orioles Magic"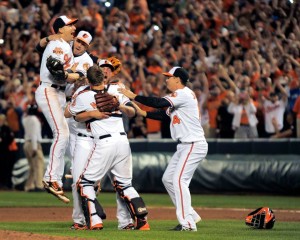 When you think of 2014 in Baltimore, you think of Orioles Magic. The O's went on to the win the AL East Division, making it all the way to the ALCS, where they fell to the Royals. Saying they were a very fun team to watch this year is an understatement. They brought magic back to this city. After every win, or after every rally, there was orange electricity in the air.
No longer are we a city that just bleeds purple.