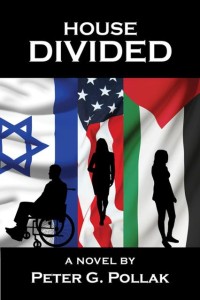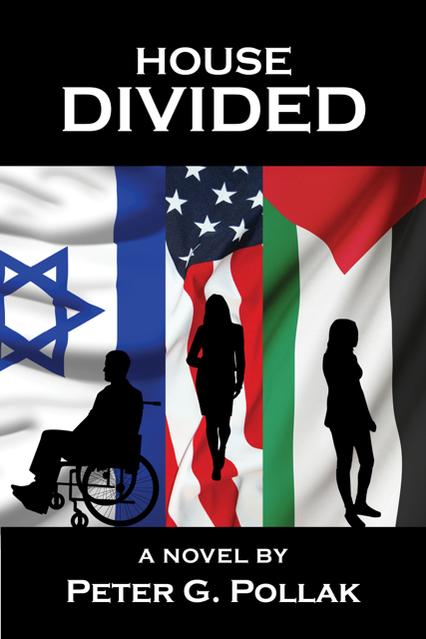 House Divided, a thriller depicting how Islamic Terrorism could bring dire consequences to America, is now available in print and ebook formats
Peter G. Pollak's fifth book tells the heart-wrenching story of a war no family should have to fight
ELKRIDGE, MD – February 2, 2015 – House Divided, Peter G. Pollak's 88,000-word thriller, is now available for purchase from Amazon and Barnes & Noble. Although fiction, this novel paints a very real picture of the devastating impact that Islamic terrorism could bring to America. To preview the first three chapters of House Divided, click here.
What Advance Reviewers Say
"Peter G. Pollak gives us a thriller that hits close to home in House Divided," said Nathan Van Coops, author of In Times Like These and The Chronothon. "Writing from an obvious depth of knowledge on the political forces involved in the Israel-Palestine conflict, he presents a plausible and terrifying glimpse of what could happen when the fallout of Middle East tension lands on American shores."
Van Coop continued, "Pollak's easy style and heavy research into the reality of modern day terrorism make for compelling reading."
Adele Brinkley, owner of With Pen in Hand editorial services, wrote: "I must say that you tell one terrific story. I really enjoyed reading it. Your use of dialogue to tell the majority of the story still amazes me. You also did a great job with characterization, plot, the outcome, and the wrap up. I am truly impressed."
Pollak is donating $1 from the sale of every copy of House Divided (print or ebook) in 2015 to Hillel, the organization that connects Jewish students on over 550 college campuses worldwide and which is helping Jewish and pro-Israeli students fight the lies promulgated by the boycott Israel forces.
About the Novel
House Divided is a story about a family caught in the undertow of the Palestinian Arabs' war on Israel. Leonard and Alison Robbins disagree about how big a mistake their college student daughter is making by joining the radical Students for Palestinian Justice. Neither, however, foresees the real danger their daughter faces.
About the Author
Peter G. Pollak is a native of Gloversville, NY. After retiring as a journalist, educator and entrepreneur, Pollak began his next career––writing fiction. His first novel, a political thriller, The Expendable Man, came out early in 2011. Making the Grade, a murder mystery, followed in the spring of 2012; a suspense story Last Stop on Desolation Ridge appeared in January 2013 and Pollak's second mystery In the Grade was published in November 2013.