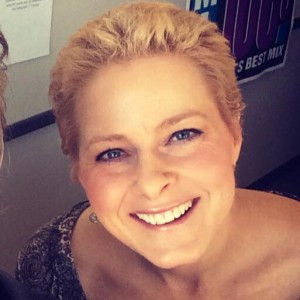 MPT airs Fighting Cancer: Q&A as local tie
to Ken Burns national documentary series
OWINGS MILLS, MD – In conjunction with the national PBS telecast of the new Ken Burns documentary, Cancer: The Emperor of All Maladies, Maryland Public Television will broadcast a one-hour local special, Fighting Cancer: Q&A, to highlight important local research and explore local challenges to and support for cancer treatment.  The MPT program airs Wednesday, April 1, at 8 pm.
Fighting Cancer: Q&A,  moderated by MPT's Carolyn Black-Sotir, features the following guests:
·       Drs. Stuart Martin and Gregory Carey, researchers, University of Maryland Greenebaum Cancer Center
·       Dr. Robert Brookland, chair, Department of Radiation Oncology,  Greater Baltimore Medical Center, member of national board of American Cancer Society
·       Stacey Huber, patient navigator, Mercy Medical Center
·       Maria Dennis, on-air personality, Radio MIX 106.5, cancer survivor
·       Ashley Varner, psychosocial oncology specialist, Anne Arundel Medical Center
Viewers of the MPT program are invited to call in to speak with cancer information specialists from the American Cancer Society (ACS). The toll-free ACS number 1-800-227-2345 will be staffed offsite for calls from viewers who seek more information throughout the MPT telecast.  Viewers may also tweet questions in advance of the broadcast date to the on-air guests at this address:  @marylandpubtv. 
About MPT
Launched in 1969 and headquartered in Owings Mills, MD, Maryland Public Television is a nonprofit, state-licensed public television network and member of the Public Broadcasting Service (PBS).  MPT's six transmitters cover Maryland plus portions of contiguous states and the District of Columbia.  Frequent winner of regional Emmy® awards, MPT creates local, regional, and national television shows.  Beyond broadcast, MPT's commitment to professional educators, parents, caregivers, and learners of all ages is manifest in its year-round instructional events and super-website Thinkport which garners in excess of 1.4 million visits annually.