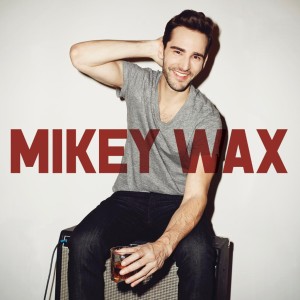 Q: Where were you born?
I was born in Long Island, New York.
Q: When did you know you wanted to become a musician?
I've wanted to pursue since I was a kid. I've been writing songs since I was eight years old.
Q: How long have you been playing piano?
It's been about 20 years now!
Q: Do you have any musical influences?
Oh yes. I grew up on The Beatles, Stevie Wonder, James Taylor, and Billy Joel. Mostly singer-songwriter types.
Q: Your songs have been featured on "Ghost Whisperer, "Switched At Birth", "The Kardashians", and even the 2012 Olympics. How does it feel to hear your music on TV?
Its very exciting. Awesome to know that it's  reaching a lot of music fans. It's exciting to share my music with the world. My fans get excited as well. I'm humbled.
Q: Favorite part of performing live?
It's the interaction with fans. When I see someone enjoying it, moving, around, singing, along..it's awesome.. To know you're connecting with them is great.
Q: Favorite song you've written?
All of them in some way. But I would have to say "Lift Me Up." It was written as a thank you to family and fans.
Q: Your headlining tour kicks off in DC. How excited are you?
Not nervous, but excited. Anxious. There's lot to do, getting everything prepared. Excitement met with anxiousness.
Q: How does it feel to be on Aaron Rodgers game day playlist?
That was cool to find out. No idea he was a fan. Found out through Twitter. Very cool. I'm a huge football fan. To have someone that elevated and someone I look up to to like my music, is amazing.
Q: Any artists you would like to work with?
Coldplay and John Mayer. Ed Sheeran and Ellie Goulding as well. I'm in love with her new song, "Love Me Like You Do."
Buy tickets for Mikey's show at The Tree Lounge HERE