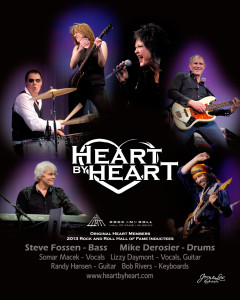 I spoke o Rock and Roll Hall Of Fame Inductee, Steve Fossen. Steve is one of the founding members of Heart.
Q: When did you know you wanted to be a musician?
Around the age of five I believe. My parents had a friend who had an organ. I loved playing it. I even started picking out melodies. They were amazed I could do that at that young age.
Q: What is your favorite song to perform?
It has to be "Mistral Wind" from the Dog and Butterfly album.
Q: What is your favorite part of performing live?
I love playing music, and hearing our band getting it right, and sounding great. It puts a big smile on my face. Its like the whole days existence leads up to playing.
Q: Do you have a favorite venue?
I enjoy playing fairs and festivals, where we play outside 90% of the time. I love the warm days where you can see water, or mountain views. And at night where you can see the stars and moon.
Q: How did Heart By Heart come about?
Somar and I started it. She's the lead singer. It signifies how we feel about each other. We soon teamed up with Mike Derosier and Randy Hansen. We all learned, or re-learned, Heart songs to open up for Dwight Yoakam. At the last minute, Dwight cancelled. But we still had our band. So we got a booking agent and started touring.
Q: What has been the reaction so far?
People love it. Our mission is to play the Heart songs as close as to the original as possible. It's been great!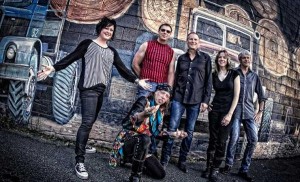 Heart By Heart is playing Maryland Live Casino Thursday. Event info HERE
Visit their official website HERE