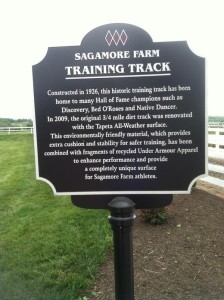 This morning, I had the opportunity to attend the VIP Preakness Kickoff event at historic Sagamore Farm, in Glyndon.  I was invited by the great folks over at America's Best Racing. Here are some of the photos I took on the tour.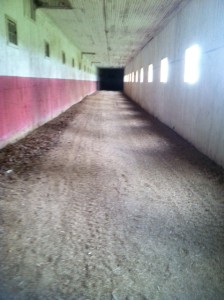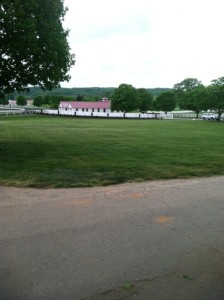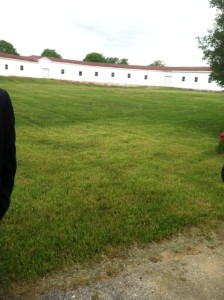 We made our way over to the track, and Field Proud and his trainer were out for the morning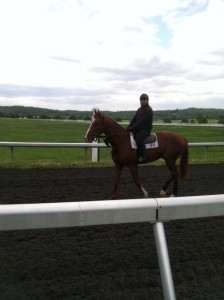 Off to the stables!
We were greeted by two guards..I mean cats, who were very loveable.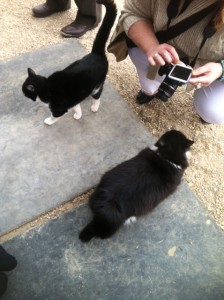 One was named mustache. Can't put my finger on why..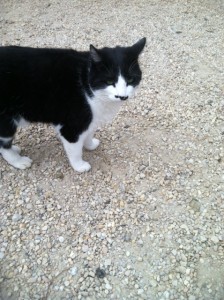 The horses were absolutely beautiful.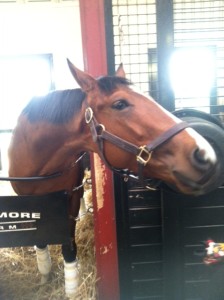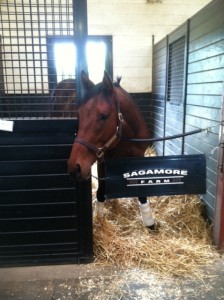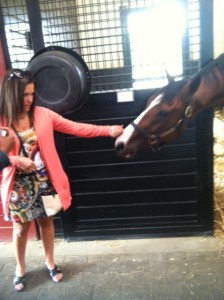 This horse wanted to be interviewed by CBS Radio's Brett Hall. Soooo funny.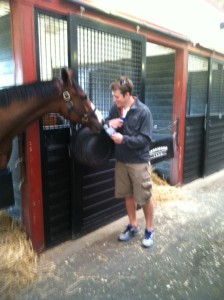 These two were very curious. They saw us, stopped eating, and came over to see what the fuss was about.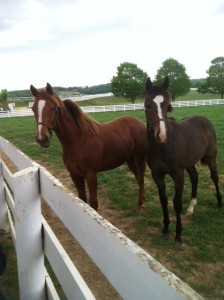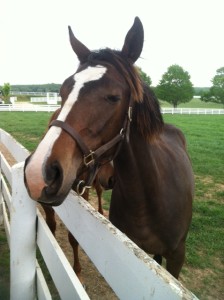 Fun Fact: The track contains Under Armour fabric in the tapeta mix.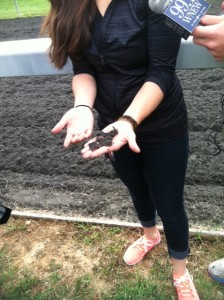 We then headed to see where some of the most famous horses are buried.
One of the best..Native Dancer.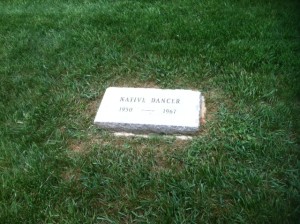 Interesting story: Native Dancer LOVED kittens and puppies, but hated older animals. Except for one black cat. The cat had litter after litter of all black cats. Native Dancer let her nest in his stable once..and she had all gray kittens. Native Dancer was also gray..coincidence? Of course!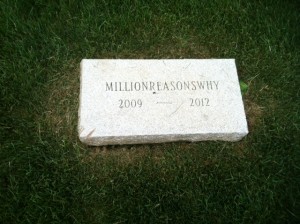 MillionReasonsWhy is buried right next to Native Dancer.
Visit Sagamore Racing's website HERE