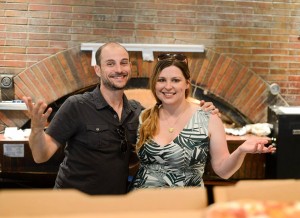 This past Saturday, I had the honor of witnessing a spectacle. MIX 106.5's Priestly and Jo were honored by Bertucci's naming a pizza after them. I was able to talk to Jo for a few minutes about this honor.
"Bertucci's came to us with the idea, and we said 'yes!'" Jo exclaimed. "I've always wanted  food named after me."
The dynamic duo were able to choose their own toppings for their pizza, which is featured at all Baltimore Metro Area Bertucci's locations. The lucky toppings were: extra mozzarella cheese, bacon, and meatballs.
Meatballs you say?
"Priestly likes plain pizza, and I like to try different things. We opened up the choices to our listeners, and then I ultimately picked the final three."
During my dinner with a few friends, the lovely Jo came over and indulged us with a few pieces of their pizza. I'm a huge lover of pepperoni pizza..and that's really it.
But their creation was DAMN good. DAYUM good, actually.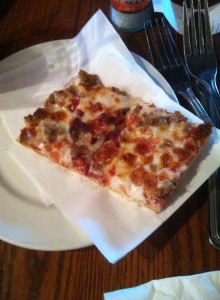 "This is the greatest thing ever! I was especially pleased to find out that the Bertucci's staff loved it as well. Plus we got to share free samples with all of our friends that came out that night and they liked it too!"
Damn straight we liked it. I'm hungry again just typing up this feature..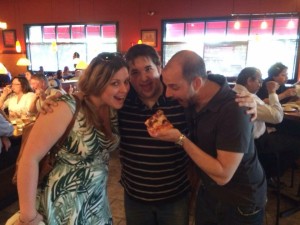 Follow Priestly and Jo on Twitter