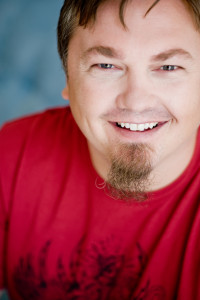 I talked to singer Edwin McCain about his music, and his impact on pop culture.
What is your favorite part of performing live?
Well, I've been performing live for about 20 years now. I would have to say the interaction with people. The crows can be unpredictable. It's always an adventure. I can't judge the venue until the show gets ramped up!

Favorite song you've written?
That's tough. I would say it's the latest song I've written.
How does it feel to hear your songs, notably "I'll Be", in TV shows such as Dawson's Creek?
That was obviously a big moment for me. Sort of a tipping point for me professionally. Kind of sent us over the edge. I didn't see the episode of "Dawson's Creek" that "I'll Be" was featured in. I didn't even know it was going to happen because we were so busy. I found out about it after the fact. It was actually sang on "American Idol" last week so it's still going strong. I'm a big fan of Malcolm Blackwell's book "Outliers". He talks about X-factor and luck. I believe I'm certainly one of the lucky ones!

What was your inspiration for "See Off This Mountain?"
I wrote the song for my grandmother, who I spent a lot of time with. She lived in North Carolina, on the top of the See Off Mountain. It's a tribute to her.
How did your new TV show, "Flipping Ships", come about?
That was kind of an ongoing passion of mine, to restore old things. So I started doing boats. I was watching all these "non scripted television" shows. I love the restoration shows like "FAST N LOUD" and "COUNTING CARS" I said to myself "no one is doing boats." Boats are fascinating! I put together the idea for the show, but the concept took about three years to complete.
Buy tickets for Edwin McCain's show at Rams Head On Stage HERE