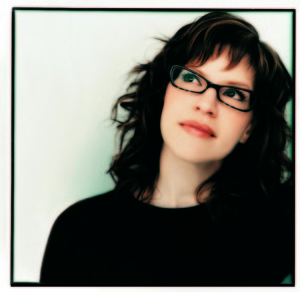 I talked to Lisa Loeb about her love of music, Camp Lisa, and touring.
Q: When did you know you wanted to be a musician?
In retrospect, ever since I was five. I started playing piano, and writing my own music. I was playing 'almost professionally' until I was in college.
Q: What was it like having "Stay" become a #1 hit?
It was amazing. I felt like it was something I'd been moving towards for a very long time. I started taking music more seriously in college, so when it hit I felt incredibly proud. I love playing "I Do" live. People connect to it. But "Stay" is the one that they wait for. Ironically, some people don't remember that "I Do" is my song. So when I start playing it, I can see the "Oh my gosh, I love that song, she wrote it?" look on their faces.

Q: What is Camp Lisa, and how did it begin?
Camp Lisa is a foundation to send kids to summer camp. I didn't want a place where you're graded. I wanted to build a place where you learn how to be a stronger person. The kids learn how to play music, they learn how to be on their own, and have fun!

Q: What is your favorite part of performing live?
I cant put my finger on it exactly. There's a connection you get with people..and it's unique. Every show is different from the next. It's an amazing feeling of being in the same room with people, connecting with them. It feels special that they're connected to my music.
Q: What is your favorite song that you've written?
Lately, it's my new song "3-2-1, Let Go. People connect with very quickly. It's very melodic. It makes me feel like a member of ELO. ::laughs::
Q: Who are your musical influences?
Tons. Hall & Oates, The Police, Olivia Newton John, David Bowie, Elton John. As I say in my song "The 90's", they say I'm folk, but I love Bowie!"
Q: You've been in some films and TV shows over the years. Would you ever act full time?
I would love to do that. You're apart of a group, telling a greater story. Acting is sort of like music. It's very focused, but you can do it with a group. Tons of different people, who does different jobs. Like costume, or lighting people. It's really fun to work in that setting.
Lisa will be performing at Rams Head On Stage Thursday, June 4th.
Buy tickets here
Visit Lisa's official website here