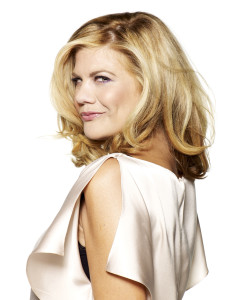 I had the honor of speaking to "The Exes" star Kristen Johnston!

Q: How did it feel winning 2 Emmy's for your role on "3rd Rock From The Sun?"
In terms of my career, I was blown away.    I just wasn't a happy person at the time. Winning awards and success are the same. All it does is give you relief. People think fame and awards will solve everything, but it won't.
Q: When did your addiction begin?
I started drinking in high school. I just kept going with it for years. Then I ignored it for a while. It really took over during my time on "3rd Rock From The Sun."
Q: In 2006, you were in London when an ulcer burst due to your alcohol and drug abuse. How serious was it?
Deadly. I should've died for sure. I don't know why I lived. I now know WHY I lived, but I can't believe I was spared.
Q: You wrote a memoir entitled "GUTS", telling your story of addiction. What do you hope people take away from it?
It means different things to different people. People struggling with addiction get it. It's their truth, good or bad. This wasn't written by a ghostwriter, I'm just telling my story. I wanted to write a funny, but honest, book. I have found it reaches all kinds of people. People who have loved ones who are addicts, people with self-esteem problems, weight problems, or people who are lying to themselves. It's really amazing. The best success is when you have total strangers writing "I'm 55 years old, I just read your book, and I'm on my way to an AA meeting." It's incredible that my book has that much power. I've never wrote anything by myself before. I'm proud of it.
Q: What is SLAM?
SLAM is Sobriety Learning and Motivation. This is a group I've put together to get NYC it's first sober high school. It's finally happening now, after being in the works for years. We've teamed up with a school in Staten Island. From there, hopefully others.
Q: You star in the TV LAND sitcom, "The Exes." Are you and your character Holly alike in any way?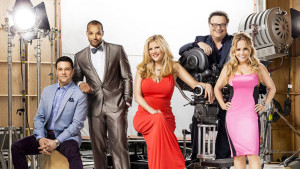 Oh yeah. I'm like every character I play. You have to bring a little bit of yourself to each role. I'm not immature like she is. Nor do I have tons riding on what people think of me. I don't care about that anymore. ::laughs::
Q: What is it like working with Leah Remini and the rest of the cast?
It's just a joy. I've said this on Twitter, it's the best paying job I've ever had. Maybe even favorite job EVER. It's a great group of people. Everyone has their priorities straight..no one has a big head. We don't show up just to get paychecks, we  want it to be funny. I think that pops off the screen.
Q: You're very active on social media. What is the worst and best part of social media as a platform?
The Worst has to be the trolls, and hateful people. The best is connecting with fans, and people who just want to say hi and talk about my show or my book. 99% are fantastic, but then you have the miserable 1%!
"The Exes" new season premieres July 15th at 11pm on TV LAND!
Follow Kristen on Twitter
Buy a copy of her book "GUTS"
Visit/Donate to SLAM