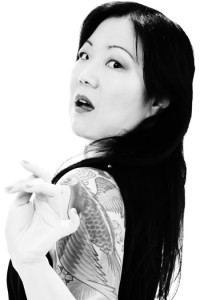 Q: When did you know you wanted to be a comedian?
It's something I've always wanted to do. I would say around age 13 or 14 is when it really became apparent.
Q: Have you ever been heckled?
::laughs:: Oh yes. As a comic, its something you have to go through. You just have to learn when and how to deal with it.
Q: Do you have any influences?
Joan Rivers for sure. . Her reach has great power now since she's not here anymore. I've asked her advice in the past, and I was able to learn so much from her. I love her.
Q: Where do you draw your comedy from?
For me, it's all about my life and watching what's around me. I try to make light of situations that I've gone through, to maybe help someone else who is going through the same thing, laugh. It's like therapy of sorts.
Q:  Are you excited about your PsyCHO tour?
::laughs:: I'm laughing because you're one of the few people who have pronounced it that way. I love it! I love going out on the road, and performing for different groups of people. You get different vibes each show and I thrive on that.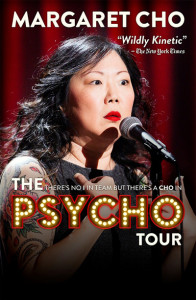 Margaret will be performing October 9, at the Warner Theatre in D.C. Buy tickets HERE
Follow Margaret on Facebook and Twitter.