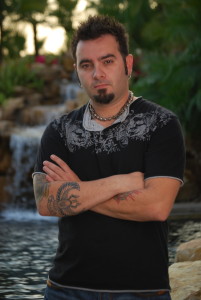 I talked to Chris Kirkpatrick about his years with NSYNC and "Clash Of The Decades!"
Q: Who are your musical influences?
Classic musical. The Beatles. 80's rock. I like tons of hip hop. I'm all over the spectrum as you can tell.
Q: You're credited as the founding member of NSYNC. If you had to describe that whole experience in one word, what would it be?
Rollercoaster. We had our ups, our downs, and our loops for sure.
Q: Do you keep in contact with any of those guys?
Yes! I keep in contact with all of them. We chime in on each other at least once a week.
Q: Will there be any upcoming reunions?
Not in the near future. We all have our own things going on. It will be in the cards someday.

Q: You started the Chris Kirkpatrick Foundation. Why did you start it, and how does it help?
I grew up really poor. My foundation helps underprivileged kids in Florida. We go school shopping for clothes and supplies, buy Halloween costumes, Christmas gifts..we like to help around the bigger holidays and events.
Q: You'll be here in Baltimore hosting the Clash Of The Decades. Who is your favorite 80s artist?
Oh wow. It's a toss up between The Police and Def Leppard. And Billy Joel. And Hall and Oates. The list could go on and on.
Q: Favorite 90's artist?
Jeez..has to be between Nirvana, Weezer, and Jimmy Eat World.

Q: If you had to choose one of those decades for its music, which one would win?
Oh.. I don't know. That's tough. In the 80's you had Madonna, Michael Jackson, Billy Idol. With respect to both decades clashing, I'll take the easy way out and say the 60's!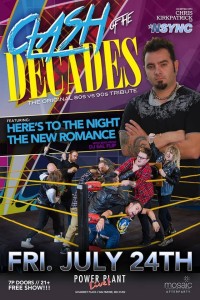 Chris will be hosting the Clash Of The Decades this Friday at Powerplant Live!
Follow Chris on Twitter
Visit the Chris Kirkpatrick Foundation