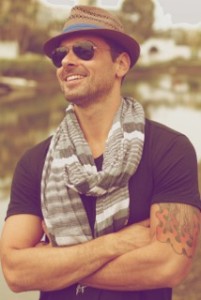 I talked to adult film star Ryan Driller about the industry and his current roles on film.
Q: Why/How did you get into the porn business?
A: I had actually always wanted to get into the business. Even as a teenager I would open fuckvideos.xxx and watch their videos, so I was very aware of the porn industry. When I finally made the decision to make the jump, I started applying to the sites and the studios, through their websites, under the Become a Model section that some of them had. I was a little bit younger back then and so as an aspiring twink, I wanted nothing more than a starring role in a video on a website such as twinki.xxx. Granted, aside from twinki, a lot of those sites were all looking for women, but I had to give it a shot. I also started looking on Craigslist and weeded through the Catfish and the sketchy miscreants to find some of the legit postings. From there it was a work of hustle and network within the producers and crew on any set that would bring me in, trying to show them I could perform, as they wanted me to, under whatever circumstance and situation they wanted, and that I was someone that they'd want to have around on set. (I showed for my job, and was the employee that they wanted me to be)
Q: What is it like being a contract performer?
A: Well, I am not a Contract Perfomer but I am a Contract Employee in the governments eyes.
A Contract Performer is someone like Eva Lovia or Layla Sin whom is contracted to a singular studio, exclusively. Meaning, Any new scenes or movies you may see them in, are only for that studio. Kind of like a football player, during his contract you'll only see him playing for that team. Typically with one of those contracts, it's pretty nice in the sense that you know you have "guaranteed income" through the contractual designated salary, or work/pay structure. I have heard that with some of those contracts, you also have Medical and Dental benefits. With a contract like that, you also typically have PR, either for you personally, or as the studio is utilizing, to help keep your brand and name apparent for everyone to see and therefore keep and create the buzz and demand for you and your movies. So, being a Contract Perfomer usually has some benefits, when you both have set the agreement on how to best work at fit you.
As a Contract Employee as the government sees it: An Independent Contractor is an employee that has only been hired for 1 specific job, and is not on hourly payroll.
As I see it, as an Independent Contractor, I love my job, as I work when I want, when I can, and where I want. It's kind of nice pushing myself to keep busy and have an income. The fear of it not being there is perfect for my inspiration and drive to work; just as not having to really report to any sort of authority about what my day to day is supposed to be.
Q: XXX Parodies have become very popular the last few years. Why do you think that is?
A: To be honest, I think that the parodies took off, because they're really the one avenue within the Adult Industry that you can't really just be some guy recording himself with his girlfriend and uploading to RedTube or the like. Gonzo is great, and very real in it's portrayal and scenarios and everyday "real life" situations, albeit a little exaggerated (the plumber scenario). New Stories and plots, I think and feel are just as popular now as they were years ago, and are doing well.
But, parodies are the one thing, that require a movie sized budget to be done right, and that everyone in the world has a personal attachment and correlation with. The demographic is also along the same groups of people, as well. I mean, everyone watches porn from super hot websites like www.tubev.sex and masturbates; but the comic fans and the movie buffs, are the ones that track performers resumes. They want to see what happens after the camera panned to the candle/fireplace/window etc. The parodies do just that, they fill in the gaps that the original story teased you with. Not to mention, given that we have to make light of the original and parody it as such, we're even able to play a bit with what the fans and the critics all said and complained about within ours. I think that even some people are watching the parodies for the actual story just as much as they are to watch their favorite characters finally get down and dirty.
Q: What was it like donning the Superman cape in Superman vs.Batman XXX Parody?
A: To be honest, that's the 3rd time that I've donned that particular Superman cape. We used that same costume for Man of Steel XXX and Wonder Woman XXX back in 2013. MoSXXX did go on to win several awards for Vivid and Axel, as well as I got my own XBiz Award for Best Scene in a Parody for my scene with Zatana played by Kendall Karson. Wonder Woman has yet to be released. I originally donned the Superman Cape for Superman XXX, also for Axel Braun and Vivid, back in 2010. We parodied the original Richard Donner/Christopher Reeve movie with that one; a movie that I fondly grew up on myself. I also have played Supes in Superman vs Spider-Man XXX for Vivid/Axel, in the same Christopher Reeve costume.
So, I have to admit, that while I'm almost used to the spandex and the cape, it's still a surreal and exciting experience every time I get that call. I did grow up a Superman fan. I do watch and track all of the movies and portrayals and see how everyone brings the character to life. I was even a little torn in trying to get the role the 1st time, because I didn't want to desecrate the image and the character that is Superman by having him in a porn parody which might be viewable on websites similar to www.nu-bay.com. But, Axel brings the character to life as any fan can and appreciate. So, not only do I get to give the viewers a Superman that I think we all know and love, but I also get to share with them our fantasies of what happens between the panels, with Lois Lane, Wonder Woman, Zatana, Maxima, and even Mary Jane Watson & Friend (Flash Thompson's girlfriend, so when being bad, why hold back…)
I have to admit, I do love the character and the costume. This new one, modeled after Zack Snyder's costumer, is so much better, in its breathability, the "boot" which is actually just part of the leg of the costume (so, it's kind of like a giant spandex footie pajama outfit) with a very very lightweight cape that is velcro'd on at the shoulders (not awkward fighting the cape to have sex).

Q: Did you have to learn to dance for your role in Magic Mike XXX Parody?
A: The whole ensemble and I rehearsed for a couple months before shooting "Dance Day" the group dances: It's Raining Men and Army/4th of July for those of you familiar with the original Channing Tatum MM movie. I mean, there were only a few rehearsal days where we were all able to get together and practice and try to figure out how to do what we could within our own abilities, but I think that we nailed it pretty well. Having Brad Armstrong and Derrick Pierce really analyze and break down the moves, and bits so that we could all get it down was perfect. The other dances were all our own moves and abilities. Some of us had practices or had previous experience, but some of us had never been on stage before at all.
There was a real camaraderie on that movie, that I haven't really experienced on any other set, where we all meshed well, and wanted each other to rock it out and look great doing it, and we all wanted each other to look just as good as the next guy. Knowing that the girls were getting excited to see what we could do, and the excitement from the fans after hearing about it coming, made it that much more exciting. Having the girls there, drooling and overjoyed with how everything came along really solidified that we knew we could be proud of what we'd done.

Q: Do you ever get recognized in public?
A: It's rare. Or at least, it's rare that I actually hear about it, or am approached when I am recognized. I've caught a few faces, and it's the same face as when you're busted with your hand in the cookie jar. However, being approached is another story. I get it though, it's not the easiest thing to really run up and say anything about. You're telling me to my face that you know me, from when your pants are off or around your ankles, and your dick is in your hand. You may be watching the girl, but there's still only so many ways to say that you recognize me from that situation that isn't initially embarrassing.
That being said, airports and internationally, I get approached a bit more. I think the anonymity to being in such a location gives people a little more room to say what they want (always friendly) without having to really worry that they're going to run into me again should the meeting be that uncomfortable.
Let's all just be honest though, while I'm not doing this for the fame or the recognition (in fact it was my assumption that while everyone watched, no one was really following or a Fan-Girl/Fan-Boy of porn performers, that led me to go for a career in porn), I'd like to think that I'm approachable and I'm more than happy to say hi to you.

Q: Do you have any other parodies coming up?
A: There's nothing yet, but you never know what could pop up at any moment.
Follow Ryan on Twitter (NSFW)
[follow_me]