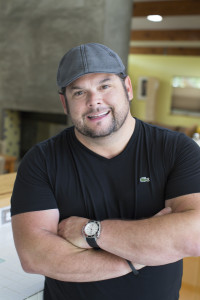 I talked with Brian Duffy about his vast experience as a chef.
Q: When did you know you wanted to become a chef?
I was about 19 or 20. I grew up in a household where my parents were awesome cooks. My father would cook at night, my mom would cook during the day. We would cook as a family whenever possible. I've worked in the restaurant business since I was 14. I love the comradery of cooking in the kitchen.
Q: What is your favorite food to eat?
Food that involves technique. I'll go into a restaurant and order a shrimp/pasta dish, and I want to know where the pasta was made. Where the shrimp are from. My motto is "the art of the preparation creates the experience."
Q: What is your favorite food to cook?
No matter what my training is, I still love a simple good old American BBQ. Crabs, smoke some ribs. I love to clean the crabs out for everyone. ::laughs:: Love some traditional old bay!
MMM…Old Bay!
Q: Favorite city to eat?
I love a lot of the smaller towns food scenes. I LOVE meat and potatoes in Pittsburgh. They have an awesome food scene. I also love Philly. So many amazing places.
 Q: How did your Duffified Spice come about?
It was a brain child. We sat around for some time with spices I've used in the past. It's about thirty two different herbs and spices. They're great with meats and fish!

Q: Do you have any advice for aspiring chefs?
One: You're not going to be on television.
Two: Ask every single question that pops into your brain.
Three: If you ask all those questions, and the chef tells you to shut up, tell him to go to hell and leave. We're there to educate and mentor. It's an art. We have to share our knowledge with people. We're only as good as our staff.
Four: Practice, practice, practice!
Visit Brian's Official Website
Follow Brian on Twitter