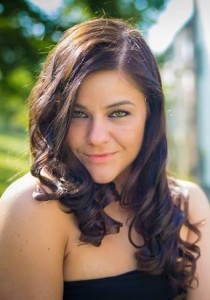 I chatted with local comedian, Wendi Townsend, about her career and what makes her tick.
Where did you grow up?
I grew up in Southwest Baltimore City, until someone tried to rob our home. We then moved to Baltimore County shortly thereafter. I lived in Parkville untilI graduted from High School
Q: When did you know you wanted to do stand up?
I knew I wanted to stand-up after trying it for the first time. Before that, I was actually pretty unsure of such an endeavor.
Q: Growing up, were you a funny kid?
Yes. Fat kids are usually pretty funny.
Q: Where do you draw your comedy from?
Daily and personal experiences. Heartache. Mommy issues. Women's issues. A dark passenger in my soul that follows me around everywhere, that makes me utterly cynical and skeptical about pretty much everything. Ya know, the usual.
Q: Is it weird having your dad in the audience when you're telling sex jokes?
Not at all. My dad is the most supporting person on the planet. I was uncomfortable once about a radio interview he heard me participate in, and his reponse was "Kiddo, you're thirty years old. If you weren't having sex, I would be worried."  Cool, right?
Q: What is it like working with the 98 rock crew?
Amazing. Absolutely amazing. There are so many creative and wonderful personalities here. I'm constantly learning new things, gaining new experiences and having the most fun while doing so. This job opportunity is part of what makes me feel like the luckiest girl in the world.
Q: Favorite part stand up comedy?
The people. Always the people. The audiences that come out and spend time enjoying a good laughing and enjoying a show. Making people laugh is the biggest high and it's so addicting. The comics and superb friends I've made. Just the camaraderie that's involved with all of it.
Q: Best part of being a part of the Baltimore/DC comedy scene?
The drugs. No matter where you go, there is always drugs. I don't do them, but I love how available they are to me. Feeling included is important.
Follow Wendi on Twitter