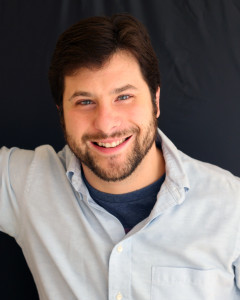 This week
I chatted with local author, Ronald Malfi, about his books and his progression as an author.
Q: Where did you grow up?
I'm originally from Brooklyn, New York. We moved to Severna Park when I was nine. I attended Towson University as well.
Q: When did you realize you wanted to be an author?
I was really young..about ten or eleven. I bought an old type writer, and wrote a couple pages of short stories. I let my parents and friends read them. I wrote throughout my adolescence. By the time I was in college, I had five manuscripts. I set out to tell my first book about a year after I graduated college.
Q: Why horror?
It was never a conscience decision. I've always been interested in horror movies and books. I've read every SINGLE book Stephen King has written. So it was a natural progression in actually writing horror. Some of my stuff walks the fine line of horror and fiction. A few are more dramatic. I like anything with a bit of a dark edge.
Q: What was your first story you wrote?
It was a short story called "The Gauntlet." It's about a prince who fights this evil wizard, who turns into a dragon. It's packed away in my basement somewhere.
Q: What is your new book, "Little Girls", about?
It's about how hidden secrets can ruin a family. The sins of the parent upon the children. A woman returns home with her family, after her father commits suicide. Her daughter befriends a girl who lives next door. The little girl looks like a little girl who died when the main character was young.  She begins to think the girl next door has something to do with her dads death. It's a ghost story and murder mystery all wrapped into one.
Q: What has been the reaction so far?
The reviews have been very positive so far. There's been some film interest, actually. I'm in the middle of a book tour, and it's going fantastic.
Q: What is your favorite horror film?
"Poltergeist." The whole film is fantastic. I can't wait for my kids to grow up to show them.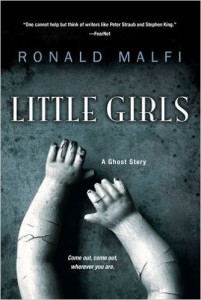 Buy "Little Girls" at Amazon
Visit Ronald Malfi's Official Website
Follow Ronald on Twitter