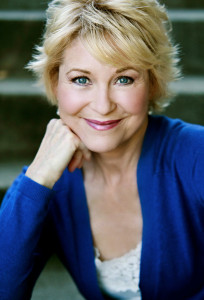 I had the absolute HONOR of speaking with "E.T." star Dee Wallace, about her legacy in the Entertainment Industry, and her appearance at Monster Mania.
Q: When did you know you wanted to be an actor professionally?
Oh my goodness. I knew when I was in the womb. ::laughs:: My mother was a beautiful, local actress in Kansas. Dad was gifted in the arts..my grandmother was an artist. It was in my genes. I had dramatic lessons and ballet lessons when I was young. I performed in ballet companies as I got older. My ballet teacher set me aside and said "You're never going to be great..focus on something else." That something else was acting. The rest is history..a Hollywood story.
Q: What was it like working with Spielberg on ET?
That's like asking what it's like working with a genius. Steve knew EXACTLY what he wanted. He allowed us to bring in our ideas and be collaborative. Even the kids were encouraged to bring in their own ideas. I knew when I read that script that it was absolutely going to change the world. I immediately called my agent, and begged to be in the movie.
Q: Was it hard working with younger actors?
No,not at all. We were like a big family. We were on set at 7am, and broke at 7pm every evening. Steven wanted to shoot in sequence for them. It was as humane as a film shoot can go. "E.T." was a film where every element perfectly aligned at the right time.
Q: You played Mrs Strode in Rob Zombie's "Halloween." What was the atmosphere on set?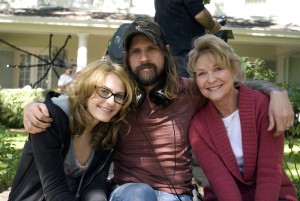 I absolutely ADORE Rob. Brilliant and talented. He really cares about the people he works with. He encouraged us to bring our own ideas as well. He's an actors director.
Q: How does it feel to be a part of the legacy that is "Halloween?"
It was such a great experience. Horror fans are the most loyal, sweetest, giving fans in the world. So grateful.
Q: What was it like playing a villain in "Lords of Salem?"
Ya know, I'm VERY grateful for all the mother roles, and loving parts I've had. But man, when I can sink my teeth into a killer, or drug dealer, or psycho bitch, I love it! ::laughs:: I love taking challenges, and that was a real challenge for me. The crew that we worked with were English, and were more strict. I thought it turned out great!
Q: What is your favorite horror film?
"Cujo." I think I went as far as I could go in that movie. I watch it now, and I wouldn't do anything differently.
Q: You'll be here this weekend  for Monster Mania. What is your favorite part of fan conventions?
Meeting the fans. I absolutely adore them. I love hearing new stories about them seeing my films the first time. I've had people tell me they were conceived in the backseat during "Cujo.."
OH MY
That was my exact reaction! ::laughs:: One fan was proposed to during "The Howling", even. Countless "E.T." stories about kids learning all the lines to the film. I take pride in taking time with each fan, and making a moment with them. They deserve it. They pay a lot to get in, and should be able to share their admiration with you.
Dee will be a part of the Monster Mania convention taking place this weekend in Hunt Valley! More info